Badges

Last time Michaell was working very hard on maxing all her skills. She's almost done. The family welcome more puppies, a bird, but no babies (see I do have SOME self control). They concentrated on raising their daughters Dolphin and Orca. They are best of friends and headed to college at the end of the week.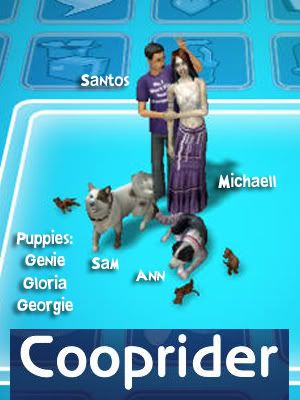 Rachel: This house sure is quiet. At least as far people go. The only pitter patter is from paws.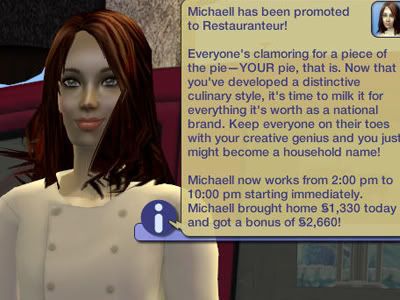 Rachel: Welcome home Michaell. Congratulations on the promotion. Looks like your climbing your second career ladder very quickly.
Michaell: Yes, I'm having great success again. It's easy when you don't have any little one's around.
Rachel: So do you think there will be anymore little ones?
Michaell: Well Santos would like another since his dream is 6 grand babies and having each child have 2 instead of 3 would be better. I just am concentrating on education at the moment. I think it's a matter of if it happens, it happens.
Rachel: Sounds like a plan. Plus next week you'll start having grand kids at home.


Rachel: Playing some chess with your future son-in-law Moss, I see.
Michaell: Future son? Let's not get ahead of ourselves. I know Orca likes him and all. I like him too. I just don't want to get too excited.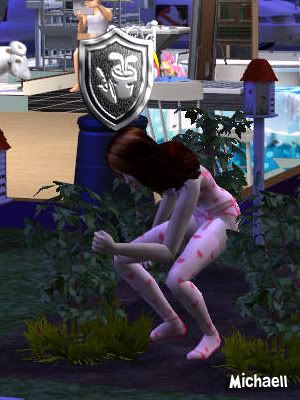 Rachel: How's the garden coming?
Michaell: Good. I just maxed all my skills so now I'm working on badges.
Rachel: Looks like it's going well.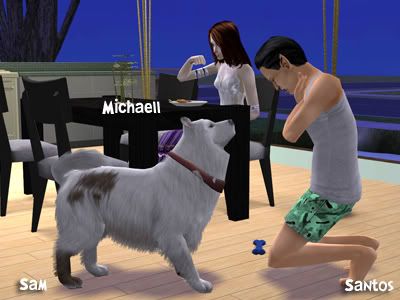 Rachel: There you are Santos. Wait, ahhhh!!! Are you OK?
Michaell: Oh yeah he's just teaching Sam to play dead. Everything's fine.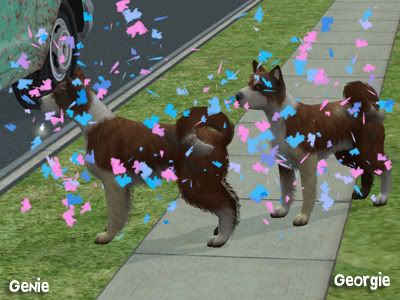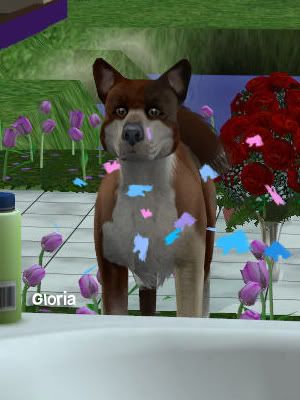 Rachel: Happy Birthday to all the doggies!!!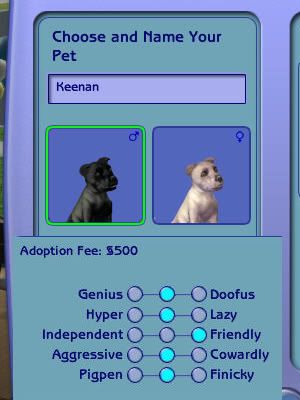 Rachel: Hey Keenan is joining the family?!?!
Santos: Sure is. We're hoping he'll get along with Gloria and we'll have more puppies.
Rachel: Cool!


Rachel: Welcome little guy!


Rachel: Wow another top of career! Nice going Michaell!
Michaell: Why thank you!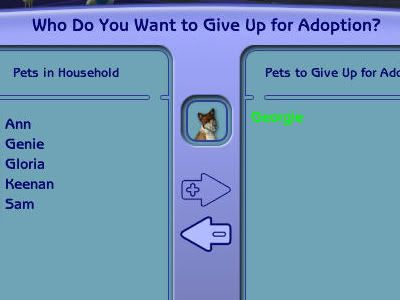 Rachel: Looks like they need room in the house. Bye Georgie. I'm sure we'll see you again.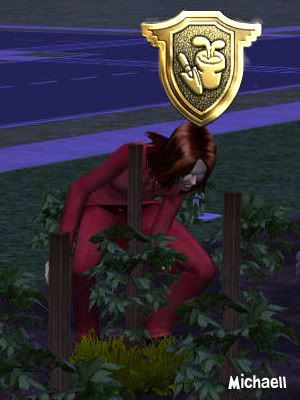 Rachel: Looks like gardening is going really well for Michaell.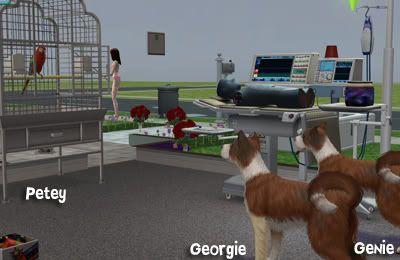 Rachel: what are the dogs doing?
Michaell: Watching Petey. They do that a lot.
Rachel: Too funny.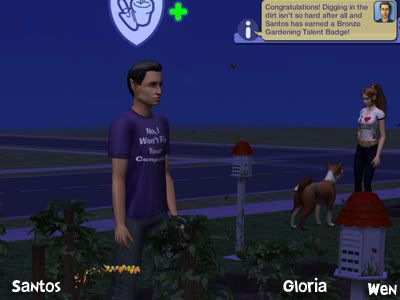 Rachel: Helping out Michaell with her garden Santos?
Santos: Yeah, there isn't much to do without any more babies to care for.
Rachel: Yeah I heard you most likely are done.
Santos: *sigh* Yeah. I'm looking forward to grand babies though.
Rachel: Next week, not too long to wait.


Rachel: Working on the fishing badge?
Michaell: Sure am.
Rachel: Sweet.


Rachel: Keenan sure is a handsome dog.


Rachel: Looks like Santos call the Garden Club. Let's see how the review goes.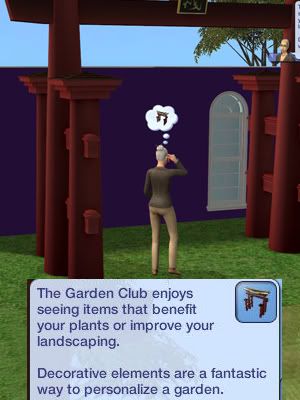 Rachel: I would hope she would like that. It costs about $15,000!


Rachel: Way to go guys! You got the wishing well!!!!


Rachel: Looks like Gloria and Keenan are getting along very well.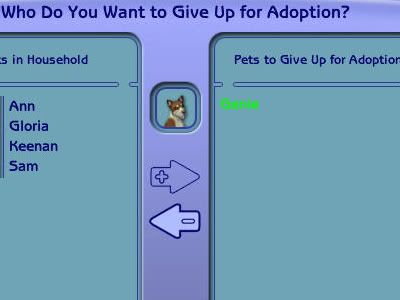 Rachel: Bye Genie. I guess that Try for Puppy took.


Rachel: What are you wishing for? Can't be love, you already have that. Friends?
Michaell: Nope, we've got lots of friends.
Rachel: That can only mean one thing.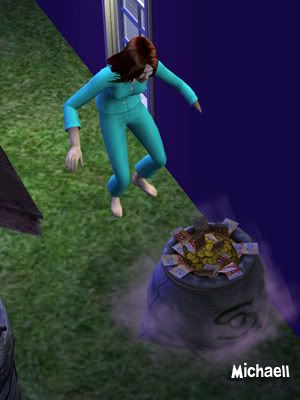 Rachel: Money!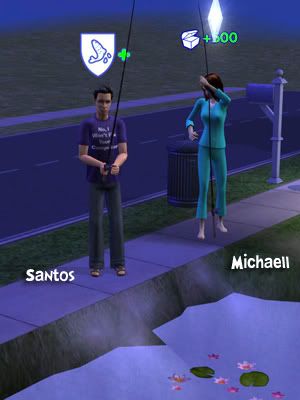 Rachel: How's the fishing going?
Michaell: OK.
Santos: Just waiting for one of the girls to come back home.
Rachel: they'll be back before you know it.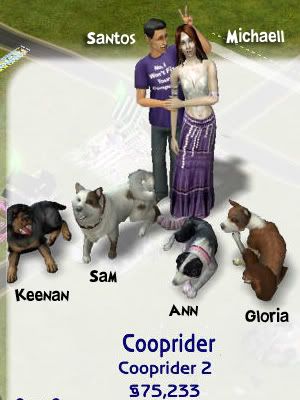 Rachel: I guess it's time for me to go. See ya next week.

Points: Just 1 for Michaell's Top of career