Don't Steal Her Thunder

Last time Temple and Aston worked on raising their two daughters, Lucida and Arial, along with their skills and getting job promotions. Lucida grew to a lovely teen and started dating Sleet Forsythe. The family dogs, Trixie and Milo worked at their jobs and managed to create a couple puppies. Lucida went off to college and is already back. Unfortunately Sleet couldn't move right in because Trixie is once again pregnant so the house is full.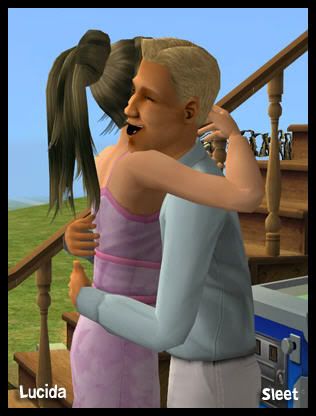 Lucida: Oh Sleet I'm so glad you could move in.
Sleet: Me too baby.
Rachel: Wait, I thought the house was full?
Lucida: It was but we put the puppies up for adoption. Mom and Dad are fine with in, they'd rather see me happy and still in the house.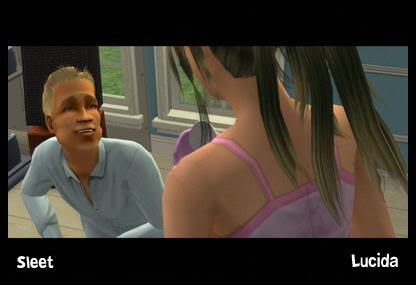 Sleet: I can't possibly wait another minute. Lucida, will you marry me?


Lucida: Of course I will!


Rachel: Congratulations kids.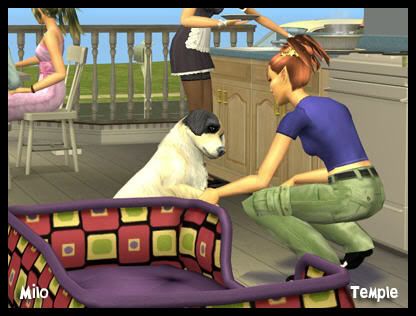 Temple: Now shake. Good boy.
Rachel: Working on some tricks Temple?
Temple: Yeah, Milo needs to learn to shake so he can get a promotion. So did you hear Lucida's engaged?!?!
Rachel: I did! How wonderful.


Arial: Mom, look I got an A+!!!
Temple: Way to go sweetie! Now go get into your pretty things, your sister is getting married.


Rachel: Congrats on the promotion Trixie, but it's wedding time.


Rachel: They look so nice.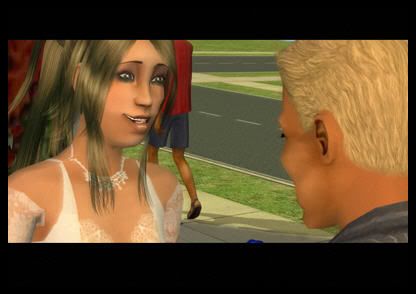 Lucida: I Lucida take you Sleet. . .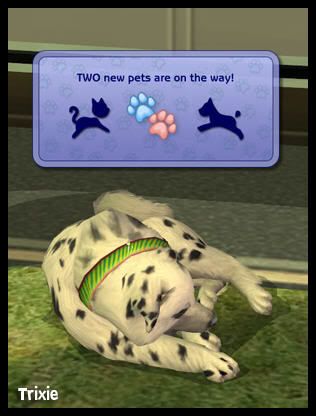 Rachel: Wait puppies, in the middle of the ceremony! Talk about stealing her thunder.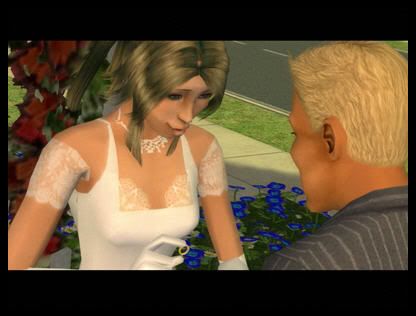 Lucida: With this ring I thee wed.


Rachel: Awe they look so happy.


Rachel: Yes, yes, welcome puppy, Cori.


Rachel: And the bride and groom break out into a customary pillowfight.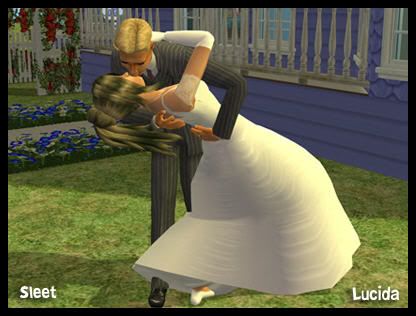 Rachel: Ahh, young love.


Rachel: Yum, cake!


Rachel: Oh what a lovely room you guys have.
Lucida: Thanks. The contractors just finished.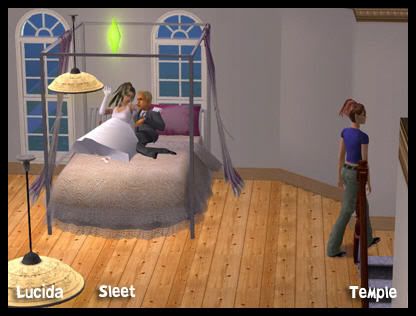 Lucida: Mom, do you mind?
Temple: Sorry dear, I just wanted to see the new light fixtures.


Sleet: Alone at last.
Me: Wow with all the dreamdates these two had and they waited for their wedding night. So sweet.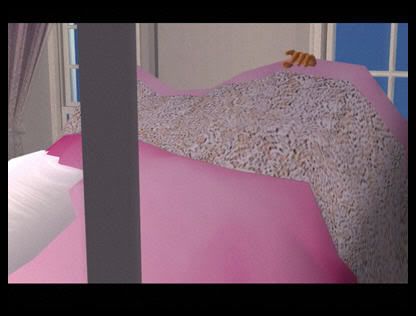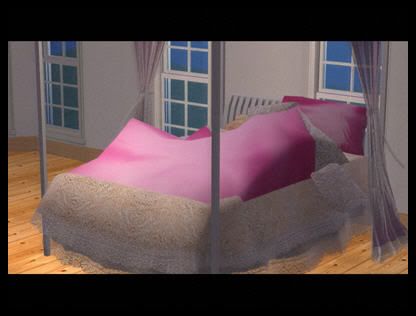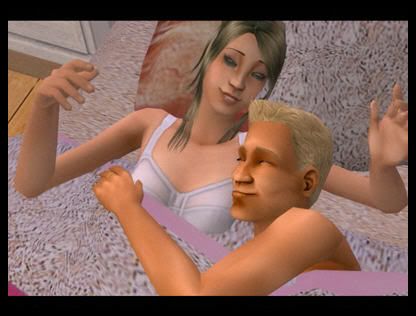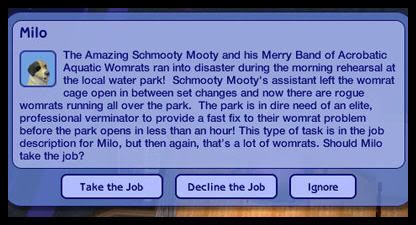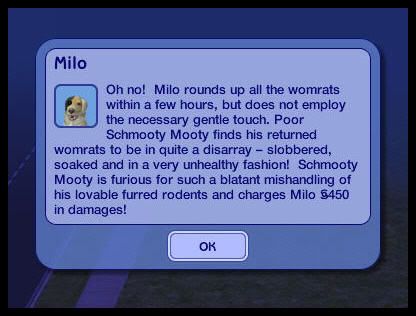 Rachel: Sorry boy.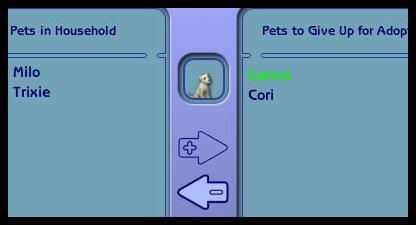 Rachel: I guess we need more room again. Bye puppies, see ya around.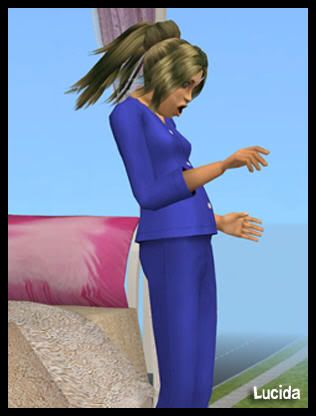 Lucida: Oh goodness!
Rachel: Congratulations Lucida!
Lucida: Thanks, we're very excited.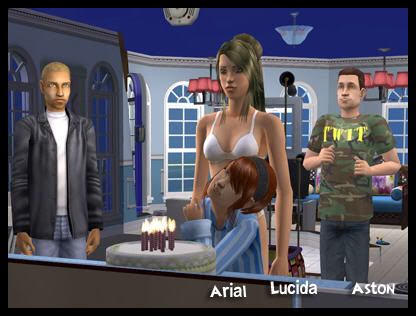 Rachel: Hi again Arial. Happy birthday!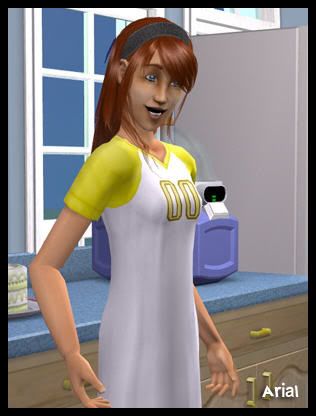 Rachel: Another beautiful daughter. So what are you looking for in life?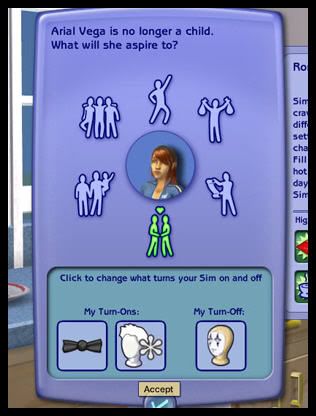 Arial: Romance. With these looks I can have any boy I want.
Rachel: But you won't, right?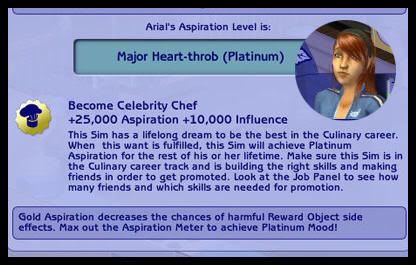 Arial: *Chuckles* Nah, I want the fame of a celebrity chef.
Rachel: Thank goodness.


Temple: Roll over.
Rachel: More training I see.
Temple: Yep.


Rachel: Congrats on the promotion boy.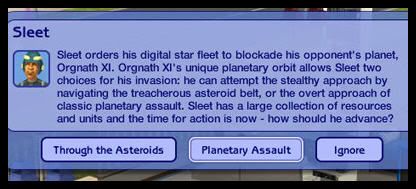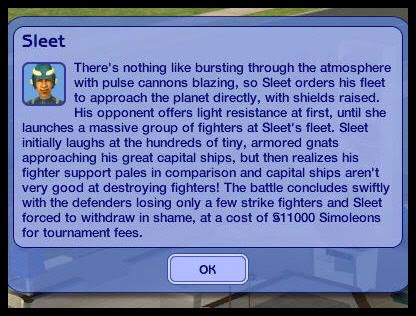 Rachel: Opps, sorry Sleet.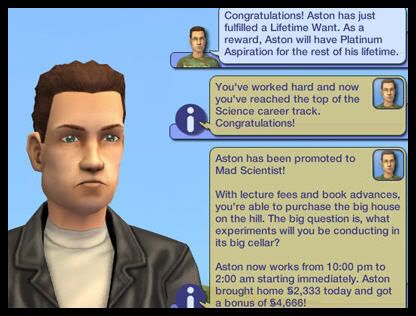 Rachel: Hey you did it Aston! You made it!
Aston: Yes, thank you.
Rachel: You don't look too happy?
Aston: I'm a Dante by blood, this is excited.
Rachel: You make a good point.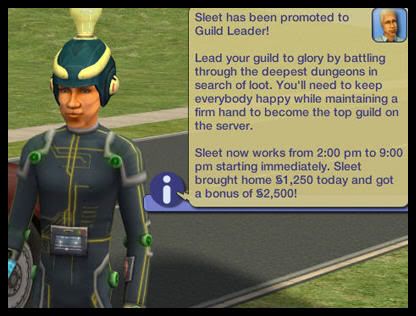 Rachel: Well hey you got promoted anyway! Way to go!
Sleet: Thank you.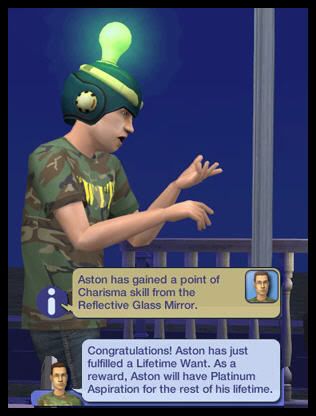 Rachel: Wow another life long dream! Nice going!
Aston: I would have thought it was impossible but I did it. Hey, what's that noise?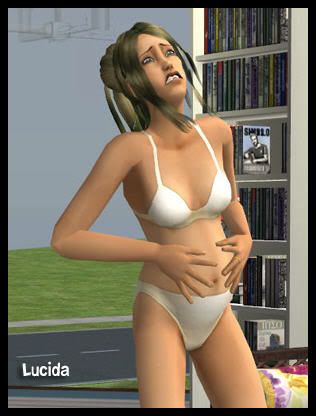 Lucida: AHhhhhhhhhhhhhhhhhhhhhhhhh!!!!
Rachel: Baby time!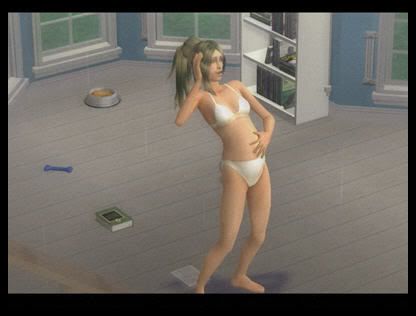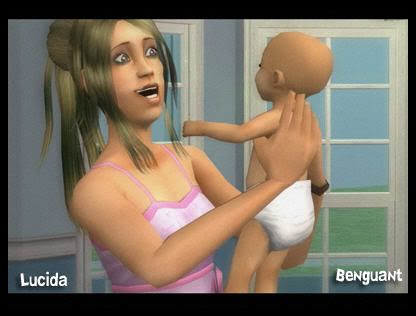 Lucida: Wow, did you just come out of me?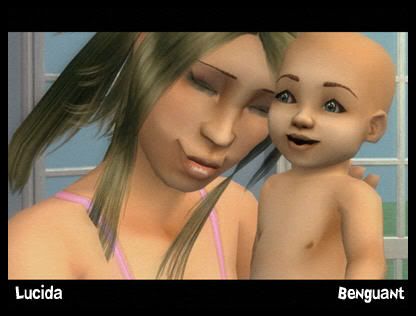 Lucida: It's a boy. Meet Benguant.
Rachel: Hi Ben.
Lucida: Benguant.
Rachel: Sorry.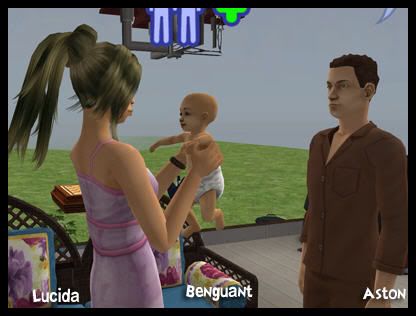 Lucida: Look Dad, a grandson.
Aston: Wow, I'm so excited.
Rachel: You sure don't look it.
Aston: Dante, remember?
Rachel: Oh yeah.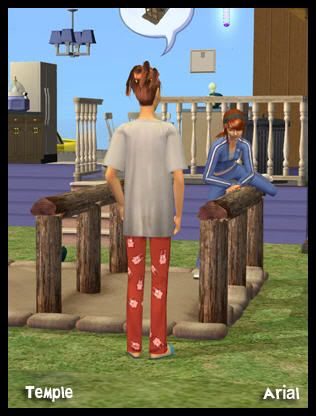 Rachel: Temple is helping Arial with some skills.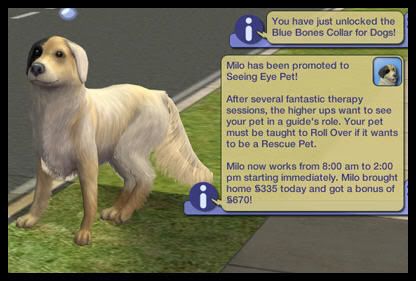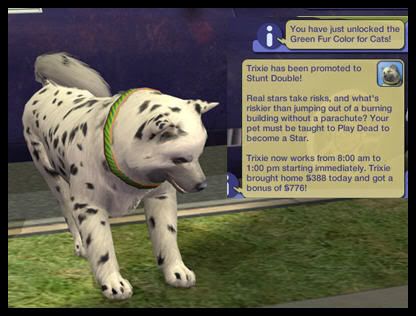 Rachel: Congrats to both dogs!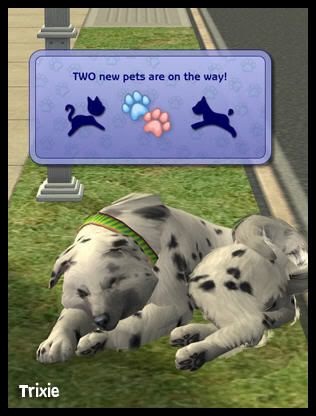 Rachel: Speaking of congrats! Puppies!


Rachel: A boy and a girl. Mark and Maggie.
Temple: These two will have to be their last. I'm afraid Trixie is getting up in years.


Temple: That's why only Maggie is going.
Rachel: See ya around girl.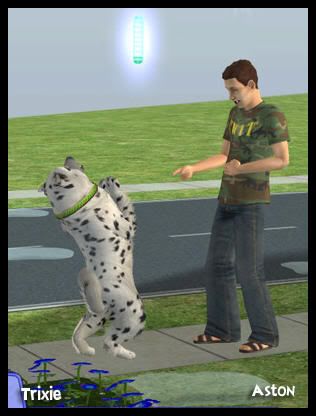 Aston: Bang. *Chuckles*
Rachel: Wait was that. . . a laugh?
Aston: Perhaps.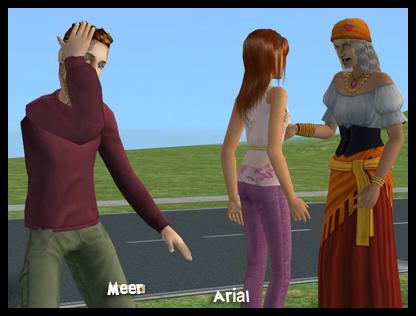 Arial: OK, so I want him to be handsome and kind and most importantly ripped.
Gypsy: This is Meer.
Arial: I guess he'll do.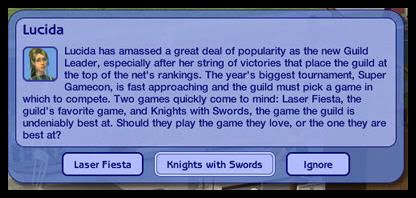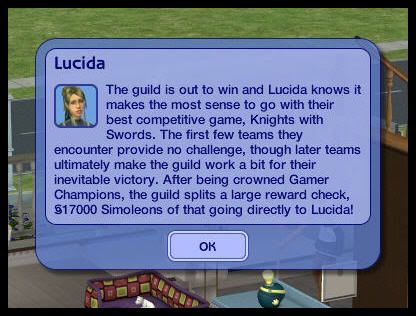 Rachel: way to go Lucida!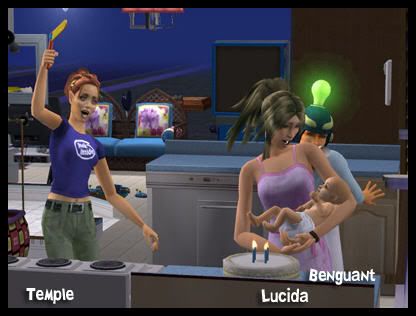 Rachel: Babies grow so fast. Happy birthday Ben!
Lucida: Benguant.
Rachel: Right, sorry.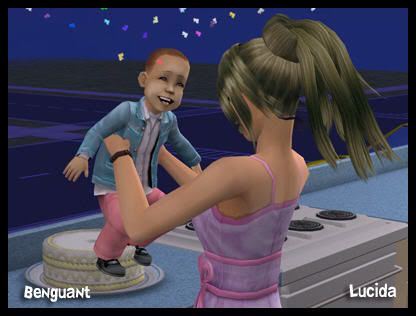 Rachel: What a cutie!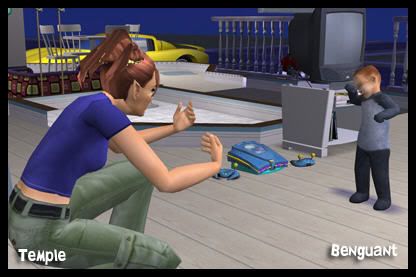 Temple: Come to Grandma Temple. Come here big boy.
Rachel: Enjoying being a grandma?
Temple: Even more than being a mom.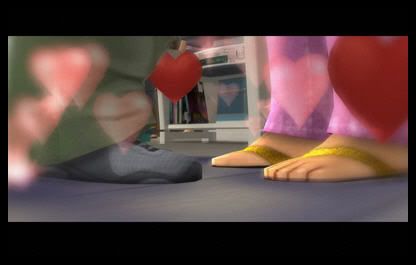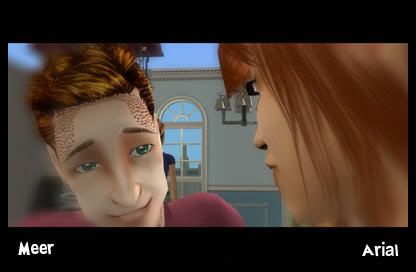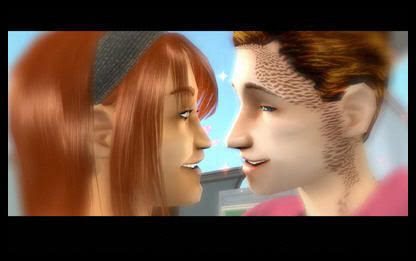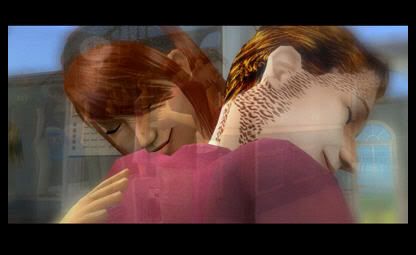 Rachel: I guess Meer is an OK date then.
Arial: Yeah decent enough date.
Rachel: So will he be coming to college with you?
Arial: *laughs* Ah in a word, no.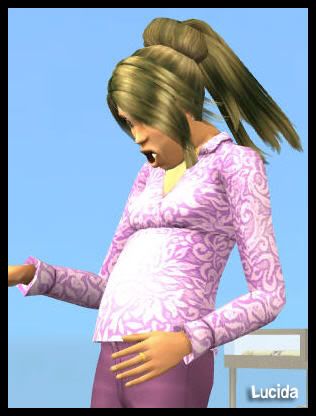 Lucida: Oh boy!
Rachel: Well actually let's hope for a girl.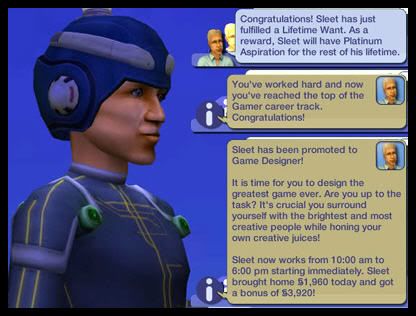 Rachel: Way to go Sleet! That was fast!
Sleet: Thank you. With a loving wife and supportive in-laws, it was a breeze.

Me: Just for fun. Sorta hope the next kid has one of the other family skin tones. Oh well.

Rachel: Nice going on the scholarships Arial! See ya at Sim State! I guess that means it's time to go.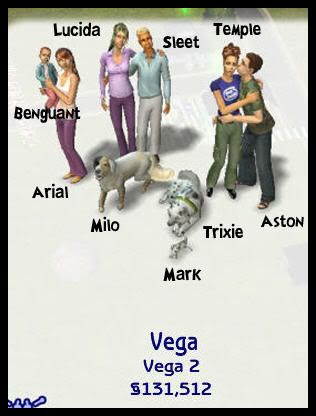 Points: 14
3 for Aston's Impossible Want of Maxing All Skins
2 for Aston and Sleet's Top of Careers
1 for Benguant

8 foir Money