That's One Way To Do It

Last time Kricket mourned her second divorce by falling into bed with her first ex-husband, Leeland. She decided to distract herself from him by working in the garden her eldest daughter, Grasshopper, started before heading off to college. She won the wishing well from the garden club and asked it for love. It gave her a great guy who was still in college, Brad Kaufman. They had some wonderful dates and Kricket soon found herself pregnant by a third guy. Shortly after, a baby boy, Beetle, arrived. She also continued raising Quavi's son Centapede. He became a teen, looking for 50 1st dates and has left for college. Grasshopper has now returned from college with her boyfriend, Cooper Robins.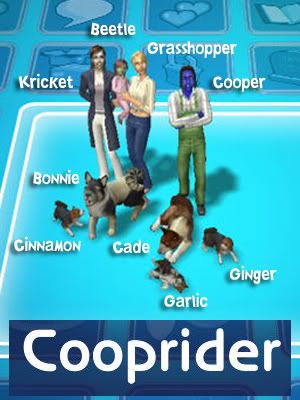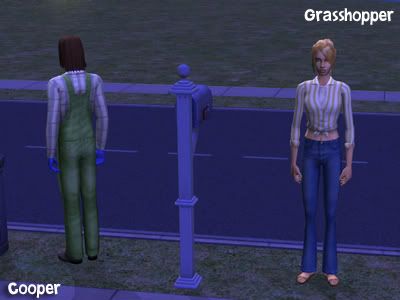 Rachel: Welcome back Grasshopper and welcome for to your new home Cooper.
Grasshopper: Thanks. It's good to be back. I can't wait to get started on my career.
Rachel: Oh? What's that?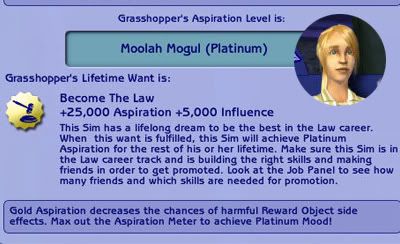 Grasshopper: I would like to go into Law.
Rachel: Very good. And you Cooper?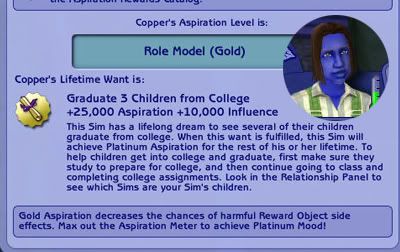 Cooper: Well my main focus is not work. I want 3 kids to graduate from college.
Rachel: Wonderful.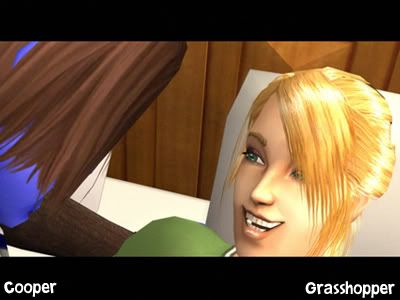 Rachel: Oh excuse me. *Shakes head* Kids.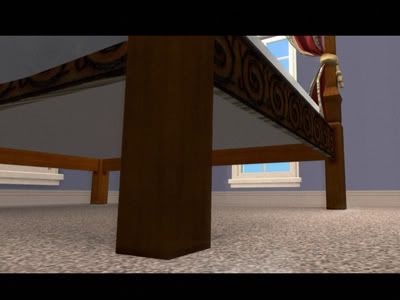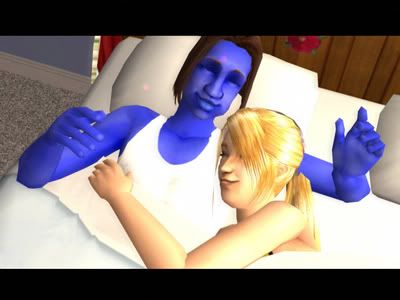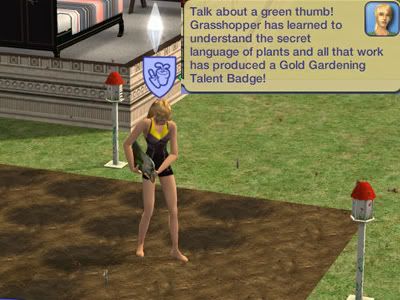 Grasshopper: It sure is great to be back in my garden.
Rachel: And it looks like you're doing really well.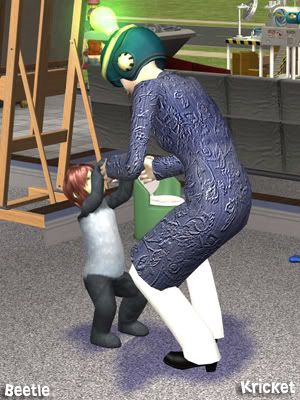 Kricket: Up little one. Ouch!
Rachel: What's wrong?
Kricket: I'm getting too old for this raising babies thing.
Rachel: I know what you mean.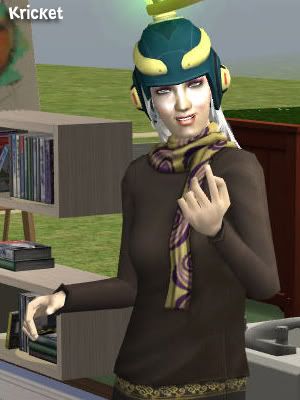 Rachel: Well I guess that solves that problem.
Kricket: Yep, definitely done having babies now.
Rachel: On to grandkids.


Rachel: Nice.
-Not even 5 minutes later-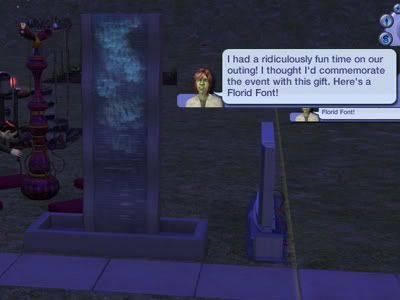 Rachel: Wow. Them some good dates.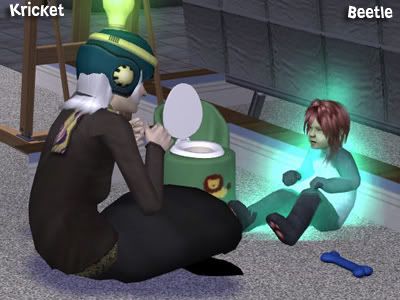 Kricket; Say momma.
Beetle: Nah! Ol' lady.


Me: Ouch.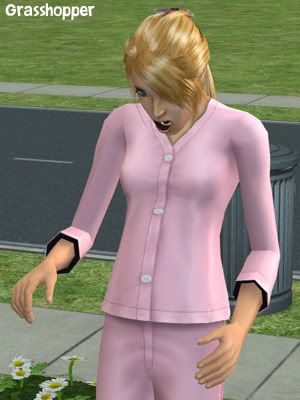 Grasshopper: Oh boy!
Rachel: Congratulations! Cooper and you are going to have some seriously cool looking kids.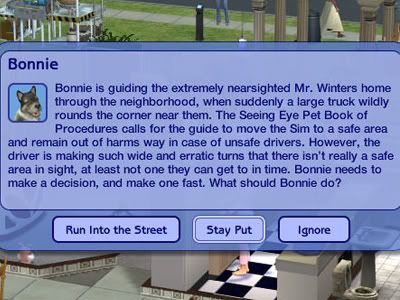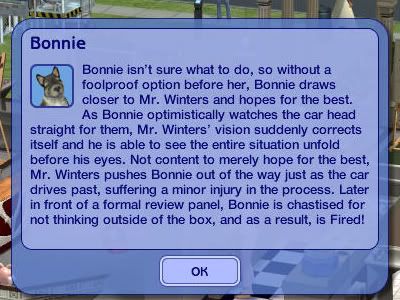 Rachel: Opps.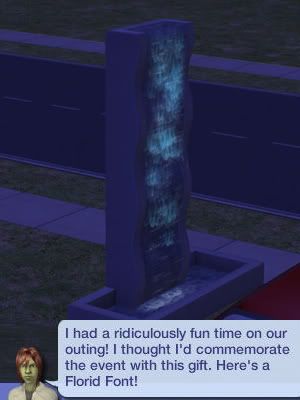 Rachel: Another fountain?!?! No way!


Rachel: Way to go Cooper.
Cooper: Thank you.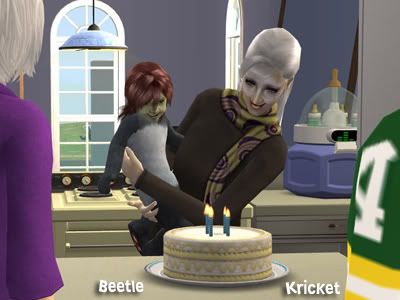 Rachel: Happy birthday Beetle!


Rachel: What a handsome and happy little boy.
Beetle: I got big!
Rachel: Yes you did, little man.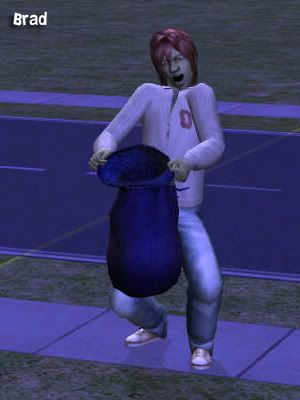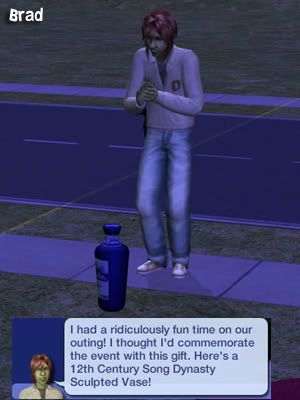 Rachel: Holy crap! Another gift!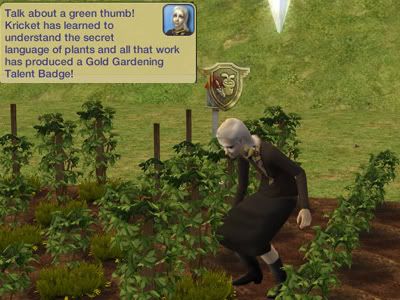 Rachel: How is Grasshopper's garden doing?
Kricket: It has gotten a little overgrown while she's been pregnant but overall, really well. I don't mind helping. I know how being pregnant can be.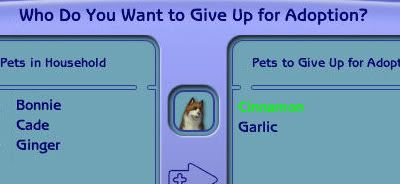 Rachel: Bye doggies.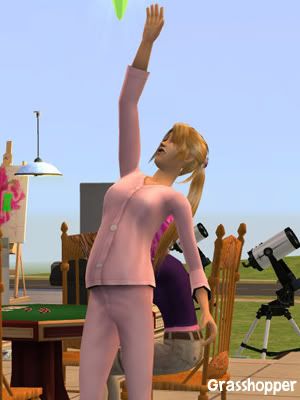 Grasshopper: Um excuse me!
Rachel: Yes dear?
Grasshopper: The baby is coming, now!


Grasshopper: It's a boy! We'll call him Bumble Bee.


Rachel: Awe, he's cut but um, you shouldn't scratch there in public.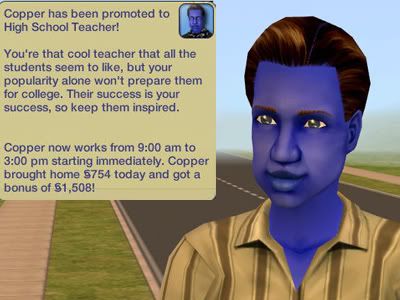 Rachel: Congrats Cooper. or should I say double congrats?
Cooper: Double?
Rachel: Your son was born while you were at work.
Cooper: *Runs off to see his son*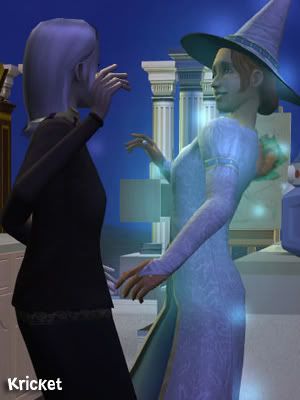 Rachel: Who is your friend Kricket?
Kricket: She is one of the local witches that just came to town. She is a good witch.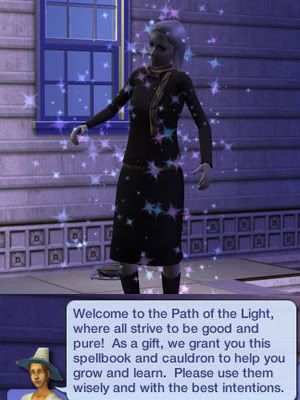 Kricket: And now, so am I!


Rachel: Sweet! Did you do that?
Kricket: Sure did.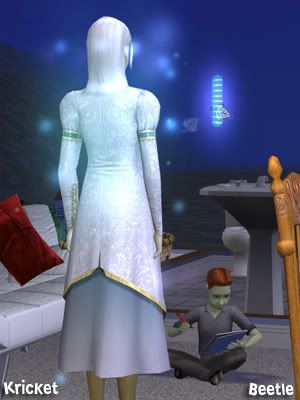 Rachel: And back to moment of normalcy.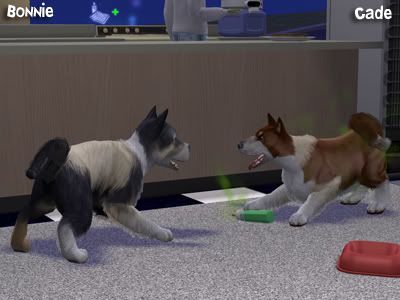 Rachel: Looks like the dogs are getting along.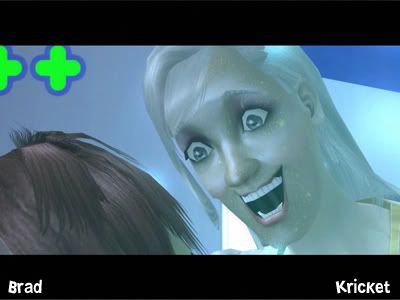 Me: I guess first woohoo as witch gets a cinematic.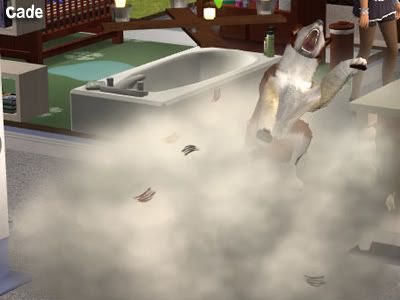 Rachel: Ut-oh


Rachel: I guess the dogs aren't really getting along.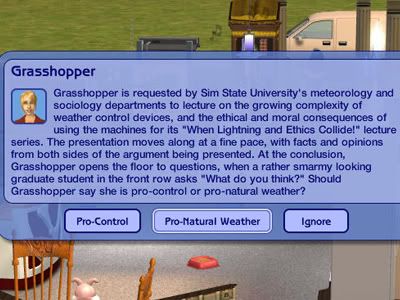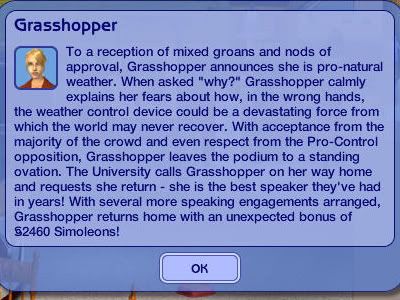 Rachel: Nice!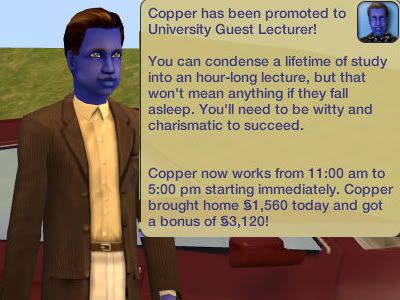 Rachel: Wow! You sure are flying through the education field.
Cooper: I have a family to support. I have to work hard.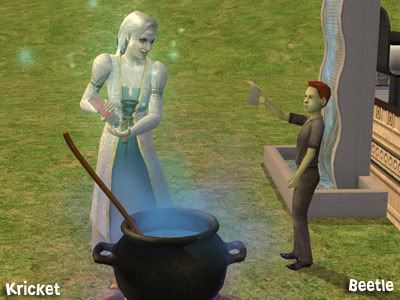 Beetle: Look Mom, I got an A+!
Kricket: That's great dear but mommy is brewing spells right now.


Cooper: I always knew I wanted to be a father but I didn't realize I was going to love it this much.
Rachel: Even changing diapers?
Cooper: Even changing diapers.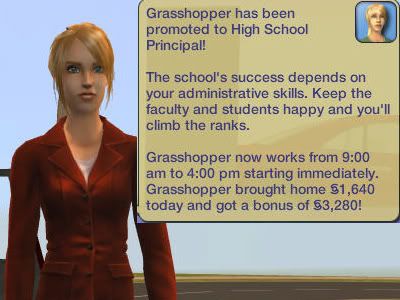 Rachel: Nice job Grasshopper!
Grasshopper: Thanks.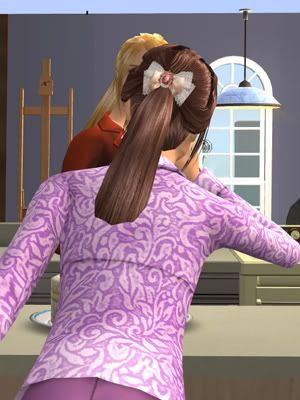 Rachel: Um, excuse me Monica. You make a better door than a window.


Rachel: There we go.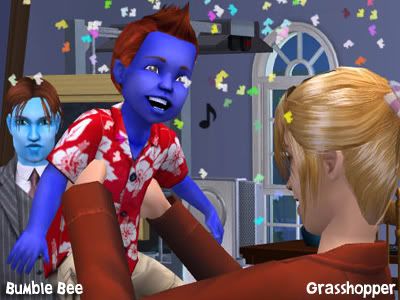 Rachel: Happy birthday Bumble Bee! Wow he's adorable!


Me: Well Cooper is based off you.


Rachel: What?


Me: You won't really understand.




Rachel: Giddy up little cowboy!


Grasshopper: Come to momma.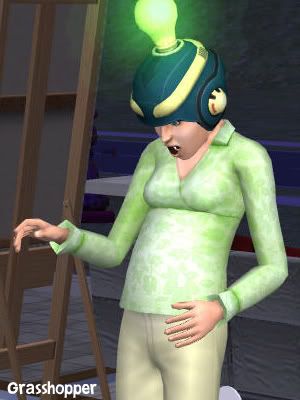 Grasshopper: Oh boy!
Rachel: Wow another kid?
Grasshopper: Well Cooper does want to graduate 3 from college. they have to come from somewhere.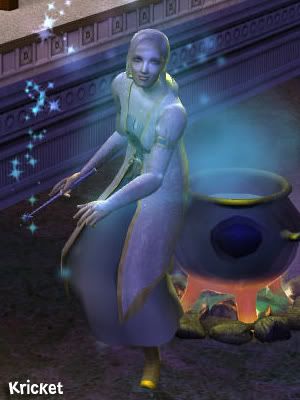 Kricket: Al-eck-a-zam!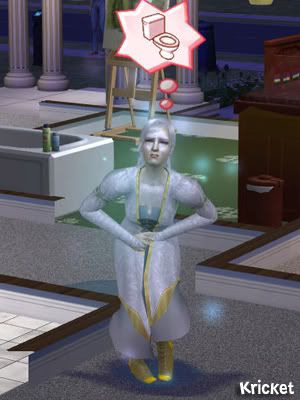 Rachel: Looks like you still need a little more practice.


Beetle: Hehe, this is so much fun. I'm a soldier!
Rachel: Yes, you are.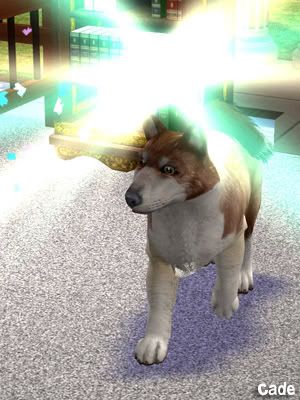 Rachel: Happy birthday Cade.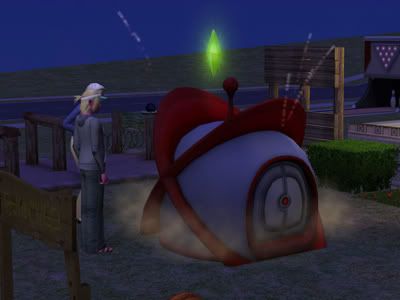 Rachel: Doggie woohoo. This can only mean one thing.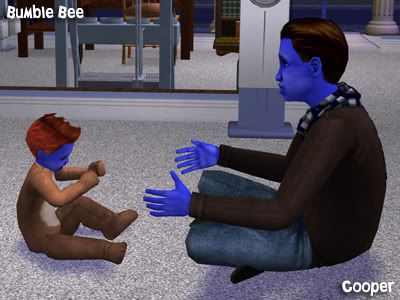 Rachel: Awe Cooper's teaching him the song. Too cute.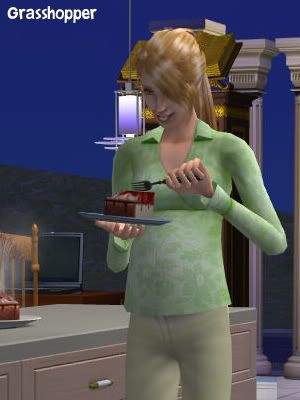 Rachel: wait! Don't eat that!
Grasshopper: I want to work on my career but Cooper wants 3 kids. I thought I'd speed things up.
Rachel: That's one way to do it.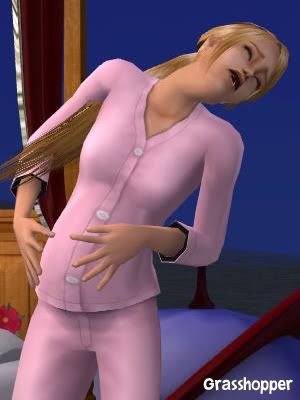 Rachel: Just in time too.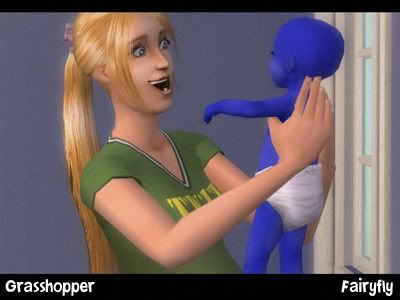 Grasshopper: It's a girl! Meet the heiress, Fairyfly.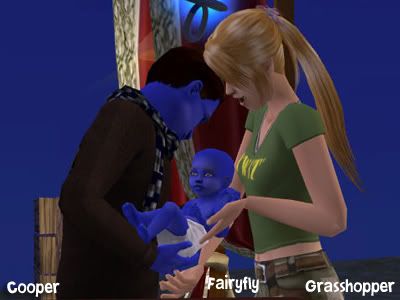 Grasshopper: Here hold your daughter. I've got a surprise for you.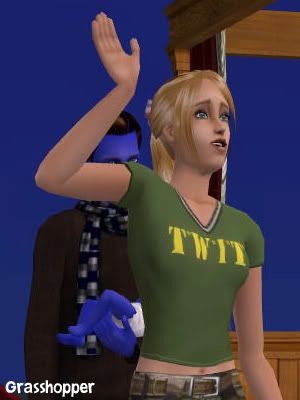 Cooper: What?


Rachel: A boy, Mantis.
Cooper: Twins?!?! Wow, 3 kids under 3. This is going to be interesting.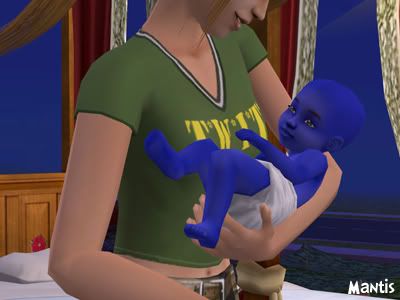 Grasshopper: More like exciting, I hope.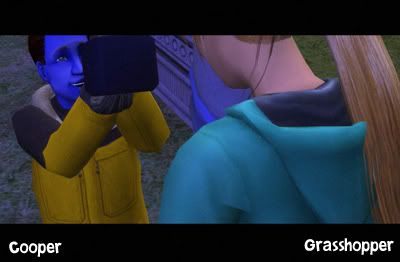 Rachel: Well it's about time mister.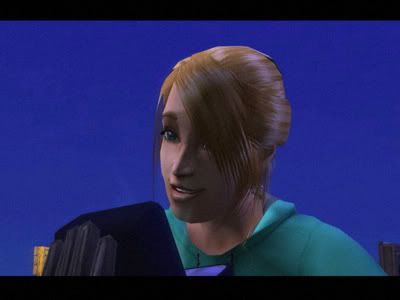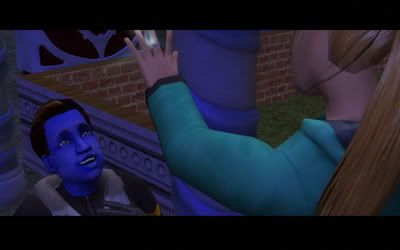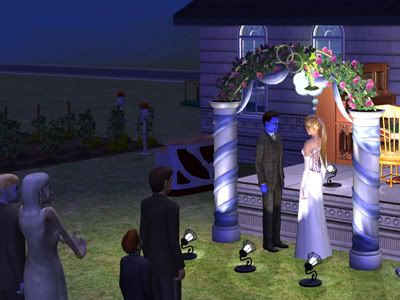 Rachel: Alright, let's get these 2 married, SAT.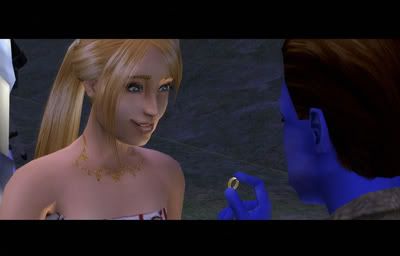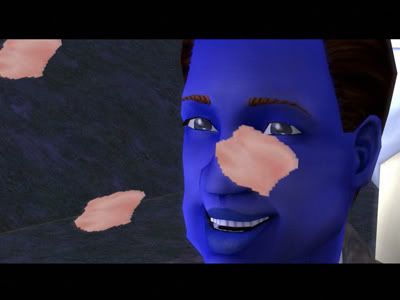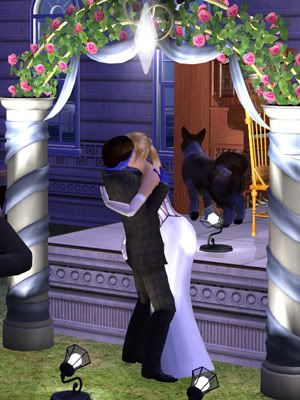 Rachel: I see why they have 3 kids.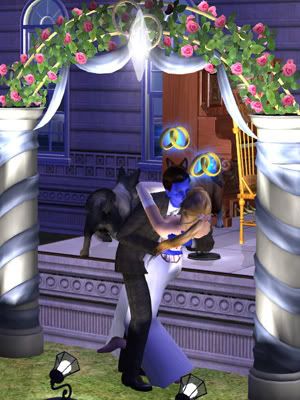 Rachel: Well I need to go. Um. . . OK, talk to you later.




Points: 19


3 for Bumble Bee, Fairyfly, and Mantis.
16 for money



Me: And for anyone keeping track, Cooper is now Cooper Cooprider.