Disaster Dating

Last time Danielle and William welcomed another son, Cucumber to Prosperity Point. They also continued to raise the last set of twins, a boy Squash and their only girl Tomato.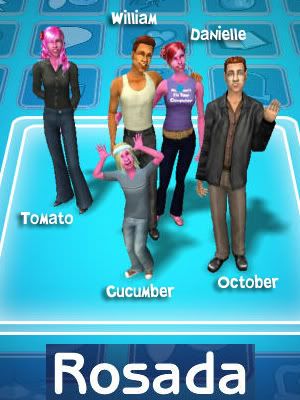 Rachel: Welcome home love birds.
Tomato: Thanks, it's good to be back.


Rachel: Wow, proposal by the mailbox!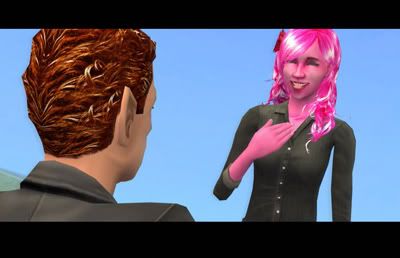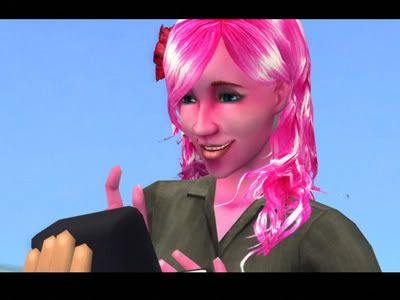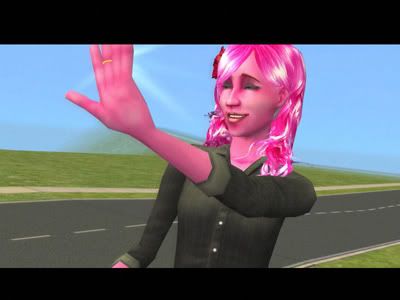 Rachel: So when's the wedding?


Tomato: Now.
Rachel: Wow!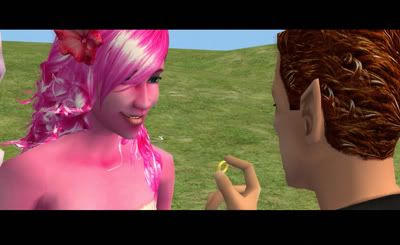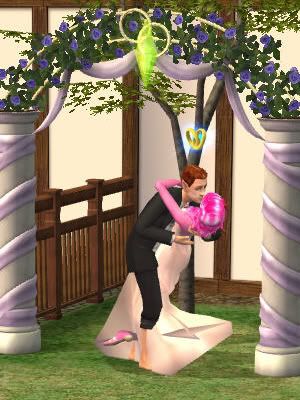 Rachel: Just plain lovely.


Rachel: Don't be mad. I've seen much worse cases of cake shoved in the face.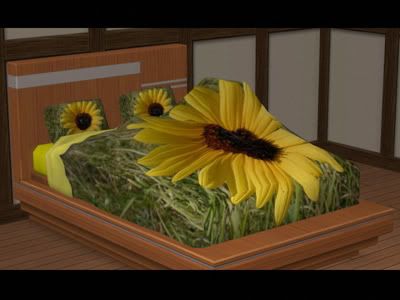 Rachel: I guess she wasn't too mad after all.


Cucumber: Make me fly dad! Weeeee!!!!!!!


Rachel: Happy birthday William! You sure are a dapper chap.
William: Why thank you.


Rachel: And happy birthday to you too Danielle. You are a lovely elder as well but what happened to the funky hair?
Danielle: I'm not sure but I'm going to the salon ASAP.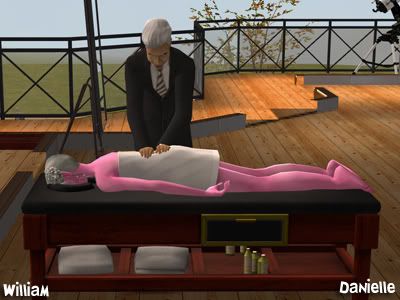 Rachel: So sweet!


Rachel: So sorry you got fired Tomato.
Tomato: Thanks. I'm sure something else will come along.


Rachel: Speaking of coming along!
Tomato: I know! We're very excited!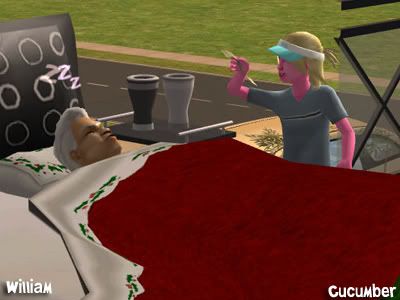 Cucumber: Dad. Dad!
Rachel: Maybe you should come back when he isn't sleeping.


William: Come on son! Can't you see I'm sleeping here?
Rachel: Told ya.
-Awhile later-


William: OK, so when was the Spanish-American War?
Cucumber: Umm. . .


Rachel: Wow, baby time already!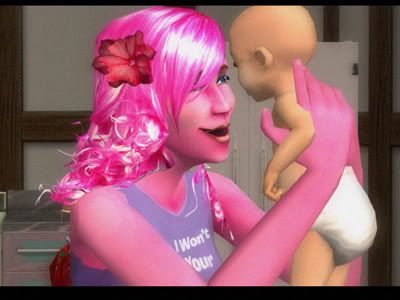 Tomato: It's a boy!


Tomato: We'll call him Romaine!
Rachel: What a nice name.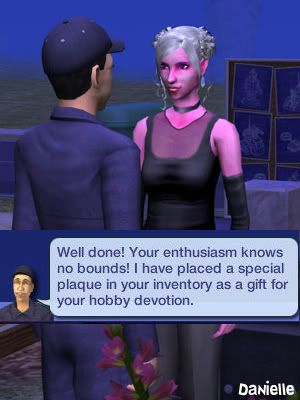 Rachel: Nice job Danielle.


William: I'll hold it. just don't hit too hard. I am an old man.


William: Wooh! Or kick too hard either.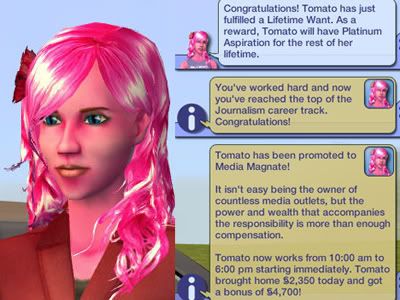 Rachel: Well that seemed easy.
Tomato: Once I got the job back, it was easy.

Me: Another doable one.

Rachel: Happy Birthday Cucumber!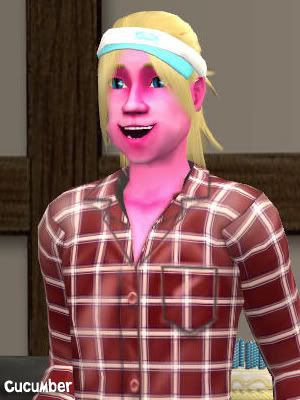 Rachel: A fine looking young man. And what are you looking for in life?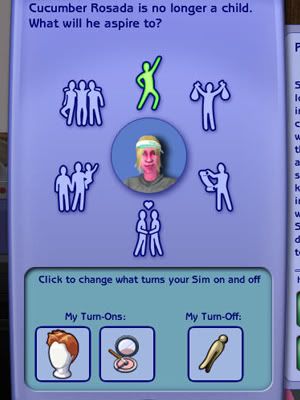 Cucumber: A life of fun please.


Cucumber: And 50 1st dates please.


Me: Ugh!




Rachel: Happy birthday to you too, Romaine!


Rachel: A real handsome little devil.


Rachel: Congrats on all the success October!
October: Thank you much.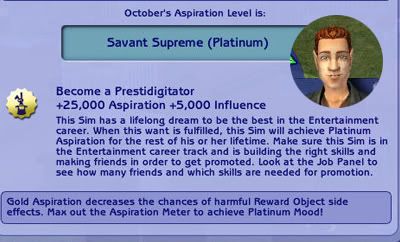 Me: Also doable. Yay!

Tomato: Whose walking like a big boy? Romaine is. Yes, he is.


Tomato: Oh boy!
Rachel: Another one! Going for a girl?
Tomato: We do need an heiress.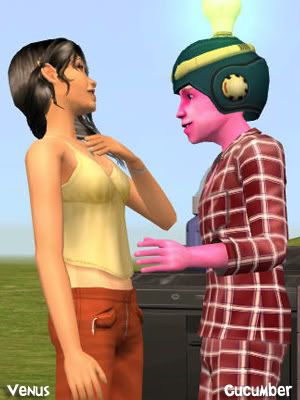 Rachel: Looks like Cucumber hit it off with Venus (romance) Holiday. This could end in tears one day.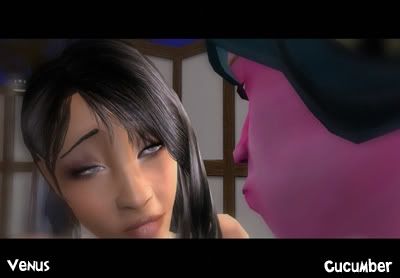 Rachel: Apparently not today though.
-The Next day-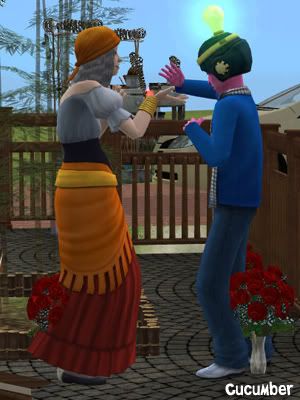 Rachel: What are you doing Cucumber? I thought you and Venus really liked each other.
Cucumber: We do but I've got to see what's out there.
Rachel: Fine.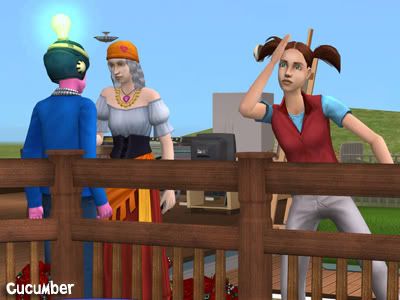 Gypsy: This is Renee. Have fun.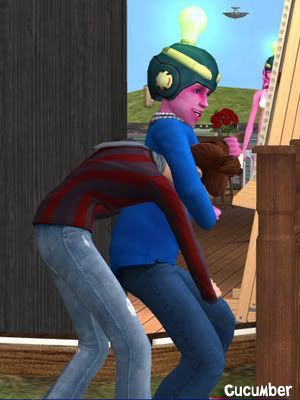 Rachel: Oh you just don't get women.


Rachel: Poor thing.


Renee: Well that was a disappointing date.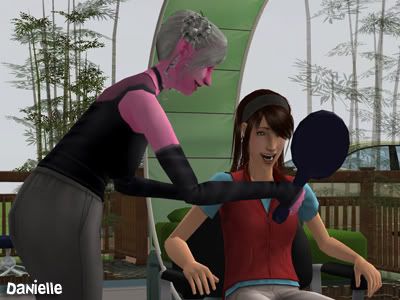 Renee: But hey, I look cute now.


Cucumber: Hello.


Rachel: Too bad October.


Rachel: Finally sold enough servos I see.
Danielle: Sure did!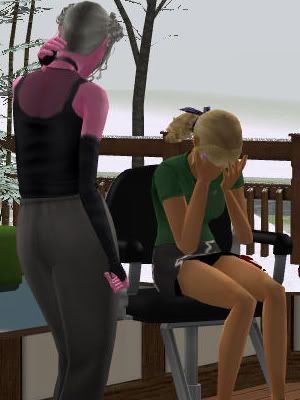 Girl: First we have a so-so date and then my face gets all painted on.
Danielle: Sorry, let me fix it.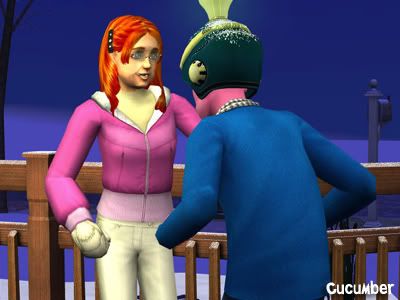 Cucumber: Hi. Wanna have a snowball fight?
Girl: Sure.


Rachel: Looks like only Cucumber's first date turned out well. The rest seemed doomed.
Cucumber: 46 more to go.
Rachel: I hope no one dies in process.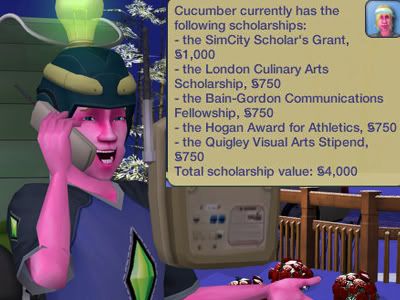 Rachel: Not sure how you managed it it, but congrats on all the scholarships.
Cucumber: I'm just that good.



Points: 13
9 for money
1 for Romaine being born
2 for Tomato & October's Top of Careers
1 for Danielle's Impossible Want of earning $100,000