What The?


Last time the first set of twins, Carrot and Zucinni grew to teens, found love and headed off to college. The second set, Tomato and Squash grew to children. William became Captain Hero and taught his daughter how to protect herself from boys. Danielle continued her way up the sports career ladder and gave many townie makeovers. Oh and she ended up pregnant again thanks to Risky WooHoo AGAIN!


Danielle: Ahhhhhhhh!!!!!!!!!
Rachel: Well that's a fine welcome. Oh. . .you're in labor, sorry.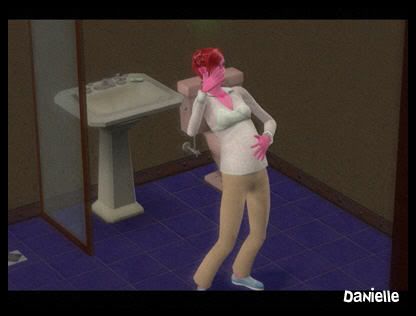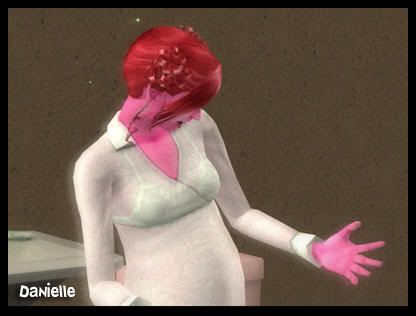 Danielle: It's another son. We called him Cucumber.
Rachel: Very cute. There are never too many pink boys in the world.


Squash: Yes!!!
Rachel: Congrats on the A+ Squash!
Squash: Ahhh, thanks lady.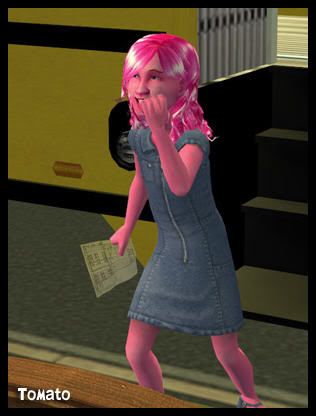 Tomato: Sweet!
Rachel: Congrats to you too Tomato!
Rachel: Gee, thanks lady.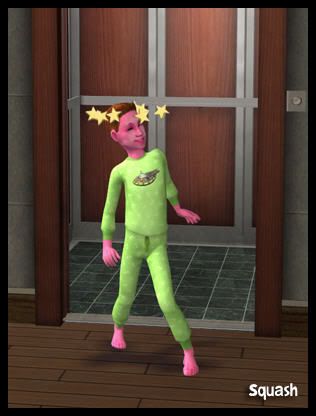 Squash: Woah, woah, why's the room spinning?
Rachel: Oh my goodness are you OK Squash? You took quite a fall in the elevator.
Squash: I think so guy.
Rachel: Guy? I'm a lady. Ut-Oh.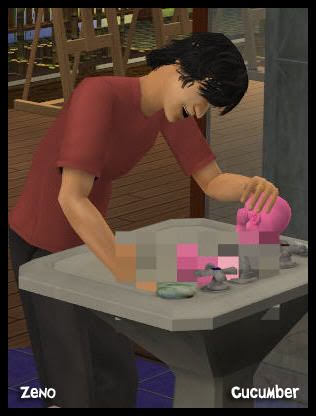 Rachel: Hey Zeno! What are you doing?
Zeno: The baby was dirty, so I gave him a bath.
Rachel: That's nice. . .not weird at all.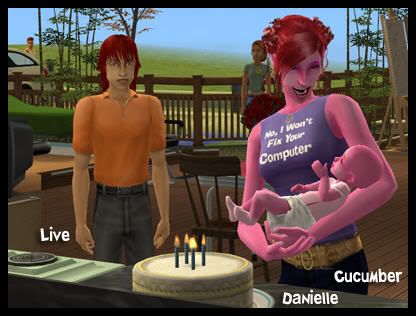 Rachel: Holy cow, it's already Cucumber's birthday!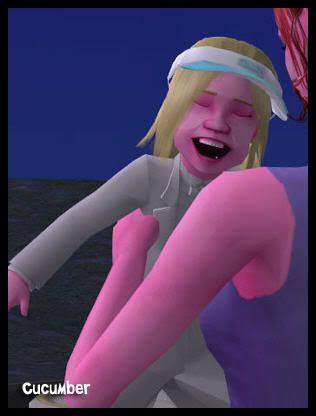 Rachel: Awe a cutie pie complete with stylish toddler visor.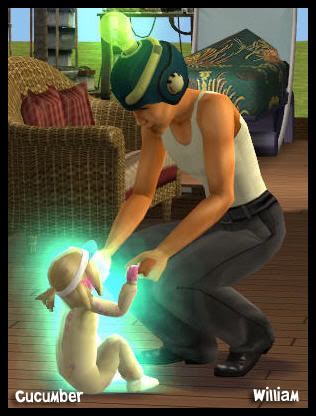 Rachel: William you so love being a father. Do you think he will be your last?
William: I'd like a few more but I don't know if it's in the cards for us. Danielle really wants be a Hall of Famer and it'll never happen if she's always pregnant.
Rachel: Quite true.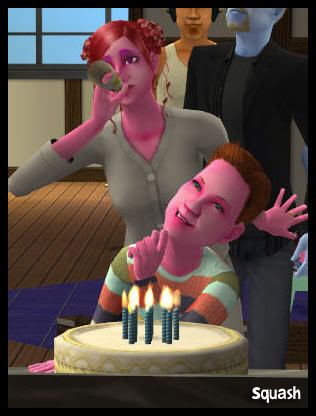 Rachel: Happy Birthday Squash!
Squash: Thanks lady.
Rachel: Thank goodness his brain has de-scrambled.


Rachel: Another very handsome Rosada boy. So what do you want in life?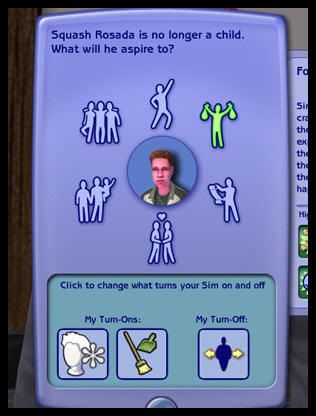 Squash: Money, money, money, money. Mon-ey!
Rachel: All right Mr. Trump.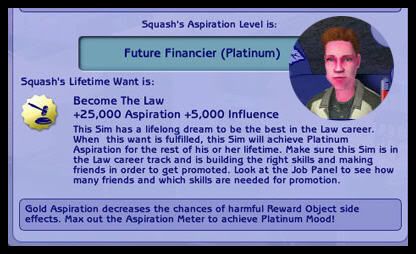 Squash: Yeah, but I want to get it by becoming The Law.
Rachel: Cool.
Squash: Oh and guess what lady.
Rachel: What?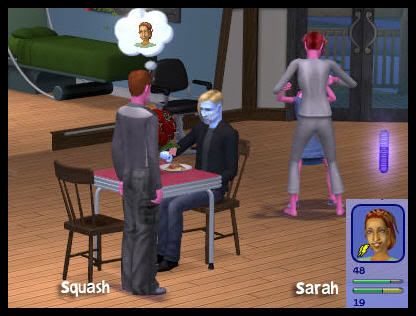 Squash: I think Sarah Ribeiro is hot.
Rachel: You know if you marry her and your cousins marry her brothers. Your cousins will also be your sisters-in-law.
Squash: Hey settle down there. We haven't even been on a date and you have us married.
Rachel: Sorry. Cart before the horse. My bad.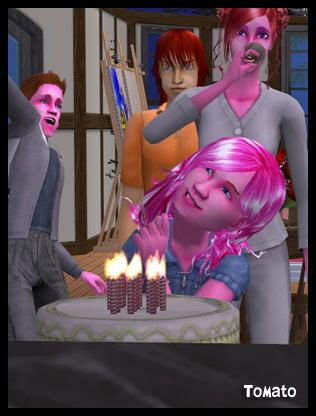 Rachel: And who could forget Tomato, the heiress of the family.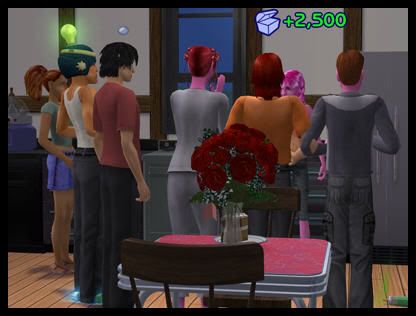 Rachel: Hey! Guys! I can't see the birthday girl.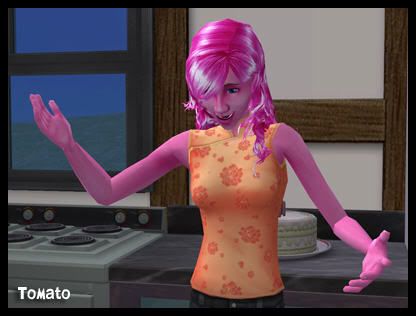 Rachel: There she is and quite lovely.
Tomato: Why thank you.


Tomato: I have a thirst for knowledge.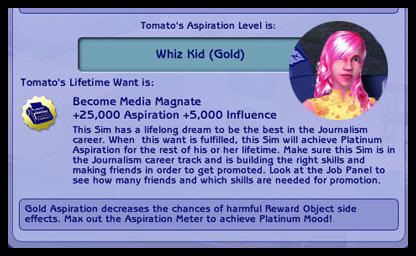 Tomato: And a career in Journalism.
Rachel: I'm sure your father is relieved you didn't want the same things as the oldest twins.
Tomato: Too true.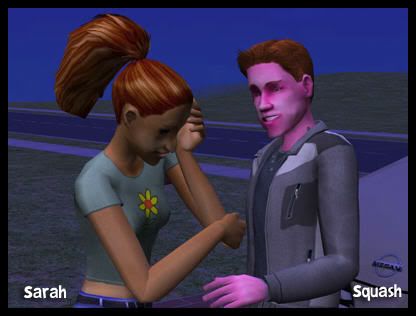 Squash: Hey, ummm, Sarah. I ahh, think you're, sorta, umm nice and ahh, pretty.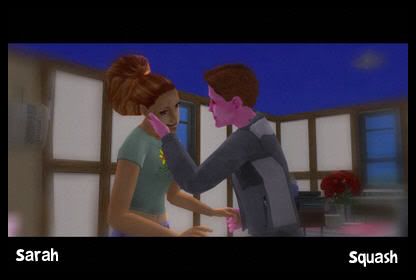 Rachel: Very bold Squash. I see children named after musical artists in your future.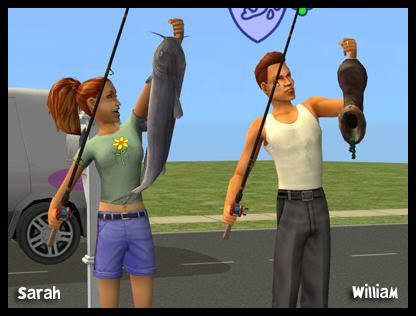 Sarah: Ha! You can't fish either. Just like my brothers.
Rachel: Hey now he's your future father-in-law.
Sarah: Just 'cause we kissed doesn't mean we're married.
Rachel: Not yet.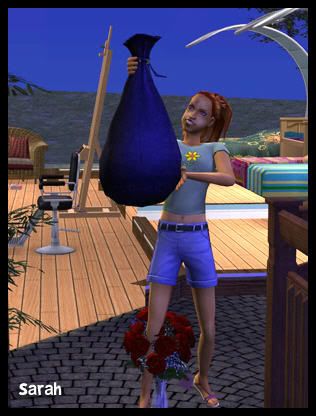 Rachel: I think Sarah's up to something.


Rachel: Wow a marble bust. Every teenage boys dream, wait. . . .


Rachel: Oh look Cucumber made friends with a local, Guido Roma. What's he doing?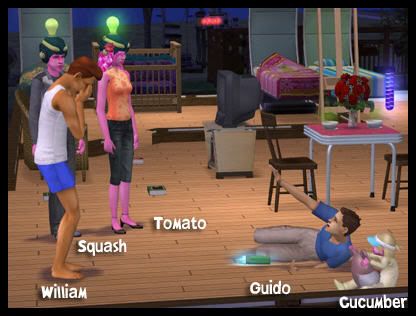 Rachel: Why is William crying?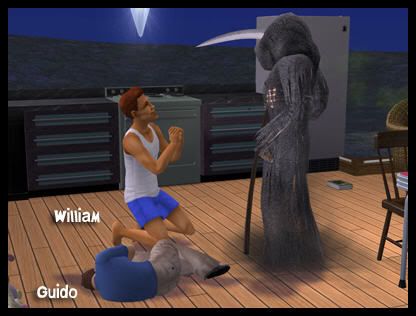 Rachel: WHAT!?!?
William: Please don't take him, he's just a boy!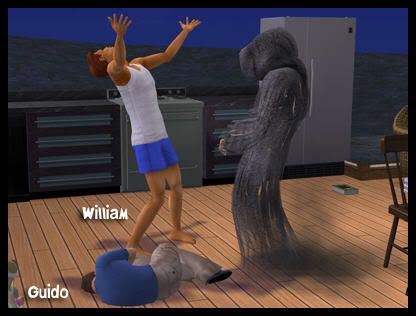 William: NO!!!!!!!!!!!!!!!!!!!!!!!!!!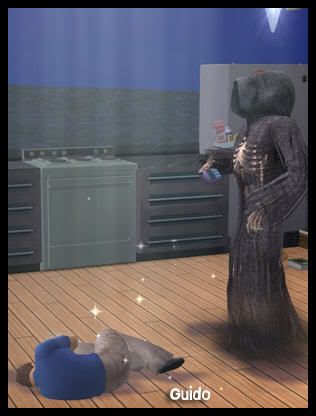 Rachel: How did this happen?


Me: I don't know he was just sitting there playing with Cucumber when he got up and proceeded to die.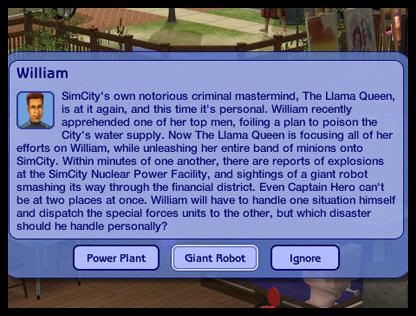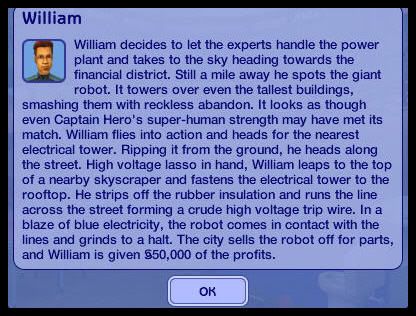 Rachel: Wow congrats William.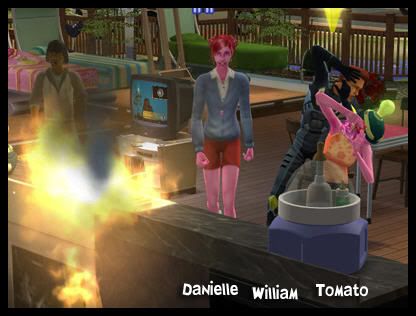 Tomato: Fire!!!!!!!!!!!!!!!!!!!!!!
Rachel: Um William, aren't you supposed to be Captain Hero? Put out the fire!!!!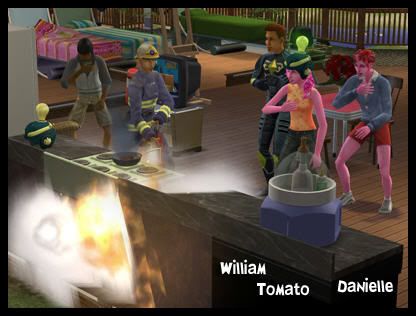 Rachel: Oh thank goodness the firewoman came. *grumbles to self* some Captain Hero.
William: Hey, I'm laying low.
Rachel: Likely.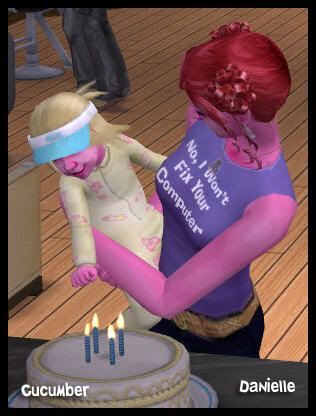 Rachel: Wow already the baby of the family's birthday.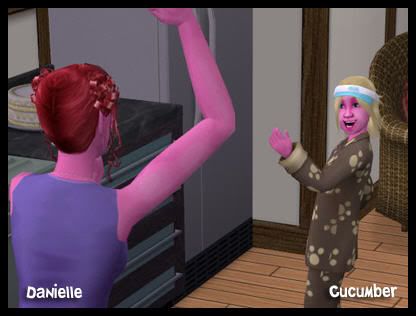 Rachel: Cucumber is definitely this father's son.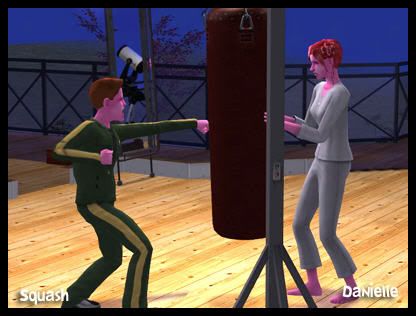 Danielle: And what do you do if anyone tries to hurt Sarah:
Squash: Heyah!
Danielle: Very good.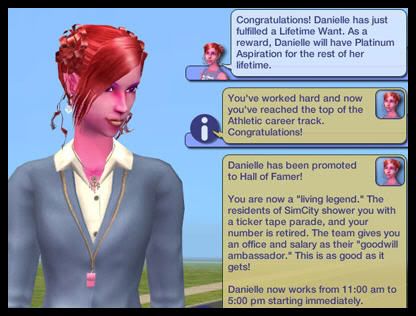 Rachel: I see you were finally at work long enough to get promoted.
Danielle: Sure was.
Rachel: Congrats. So does that mean you'll being popping out some more kids for William?
Danielle: I'm afraid that time passed. It's OK though. We have a great family.


William: Dang elevator! We just had this thing fixed.
Rachel: Ah, is your arm OK?
William: Why? OH that. *pops it back in it's socket* It's fine.
Rachel: I guess he is Captain Hero.


Rachel: Oh no.


Danielle: Ahhhhhhhhhhh!!!!!!!!!!!!!!! Why is he mad at me?
Rachel: Turns out he starved to death. Maybe he blames you.
Danielle: If he was really that hungry, why didn't he go home?
Rachel: Don't know.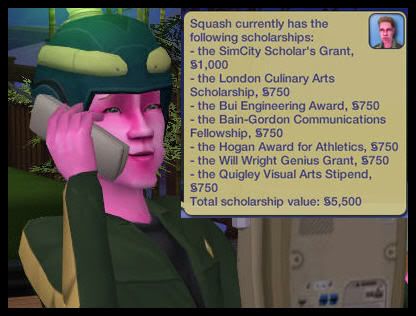 Rachel: We all know what this means.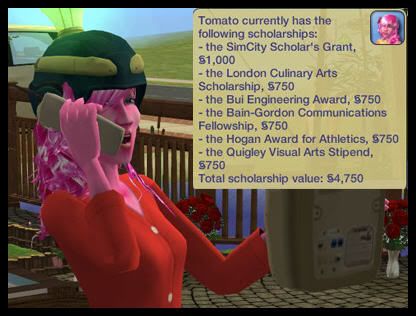 Rachel: Congrats kids and I'll see you at college.


Thus ends another week with the Pink family I mean the Rosadas.
Points: 7
5 for money
1 for Cucumber
1 for Danielle's Top of Career.