Will the Letter Last


Last time

Kalliope

and Dakota (Holiday) Caligula returned from college and bought a lovely house. They are a very sweet couple. Unfortunately Dakota feel ill with the dreaded flu, causing them to miss the Welcome Wagon. Once he recovered it was time for the wedding and a pregnancy. Little Ellen was born shortly after. Once reaching

toddlerhood

Ellen became a little dancing machine.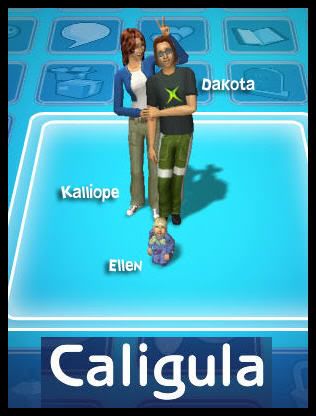 Rachel: Hey there little Ellen. Looks like your parents are at work. I'll try to keep you company until they get home.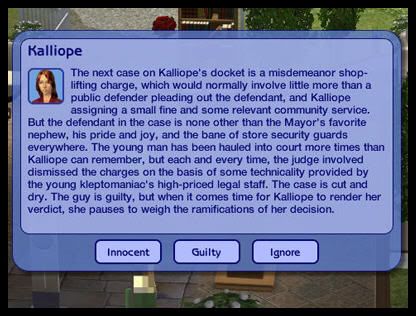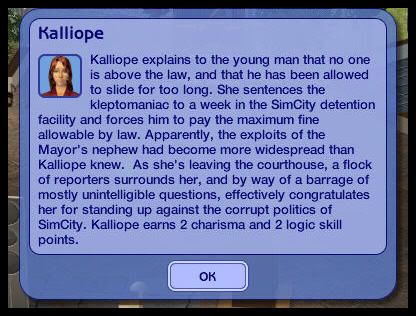 Rachel: Looks like your mommy is doing well at work.


Rachel:

You

really do love to dance don't you Ellen? Hey I think your parents are finally home.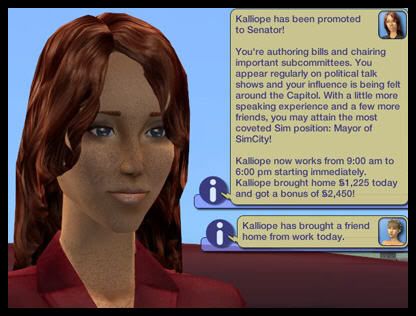 Rachel: Great job

Kalliope

! One step closer to Mayor.


Kalliope

: Thanks. One step closer to my dream.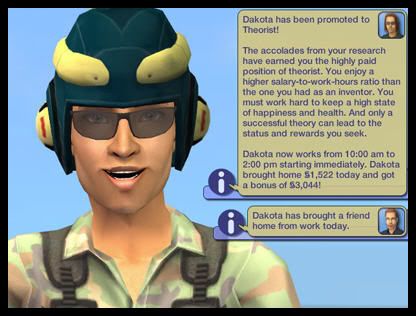 Rachel: Wow a promotion for you too Dakota!
Dakota: Yes

mame

.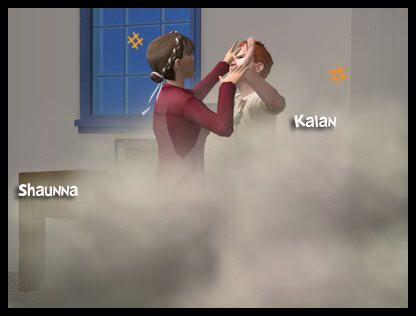 Rachel:

Eep

! What is it with people around here? They don't like each other so they have a big

brawl

to

solve

it.


Rachel: And then the

meany

Kalan

wins.
-The Next Day-


Rachel: Way to go man, top of career and you made your life long dream of being a Mad scientist!
Dakota: Thanks, life couldn't be better.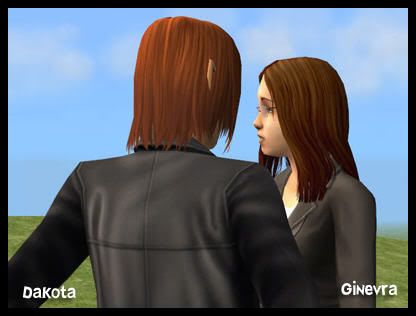 Rachel: Oh and you brought a friend home from work. It's Ginevra.


Me: Yep, she's been in Prosperity Point since day one but hasn't shown up much. Everyone send some virtual hugs her way.




Rachel: Oh boy and

Kalliope

you're the new mayor!


Kalliope

: Yes

mame

and some things are going to change.
Rachel: Like what?


Kalliope

: For one thing I revoking that advisory letter.


Me: Um, that's not the best idea.


Rachel: Why not? What did that letter say? Would someone tell me for crying out loud!
Me: We'll have to see how this plays out.
Rachel: Ugh, fine. Looks like it's birthday time anyway.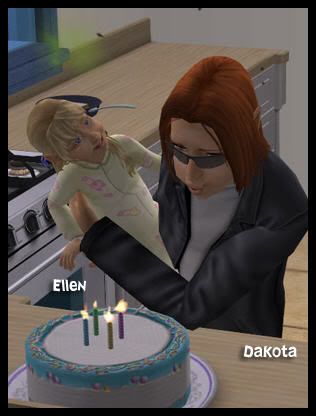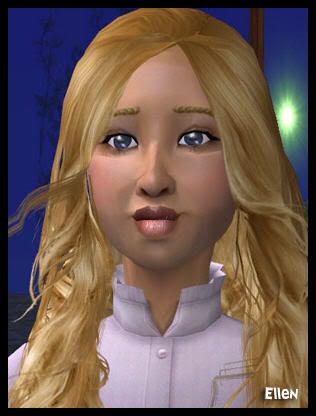 Rachel: Oh Ellen you sure are pretty.
Ellen: Why thank you lady.


Me: I had some doubts there for awhile.


Rachel: Hey, that's not nice.


Me: I would love her either way.


Rachel: All right then.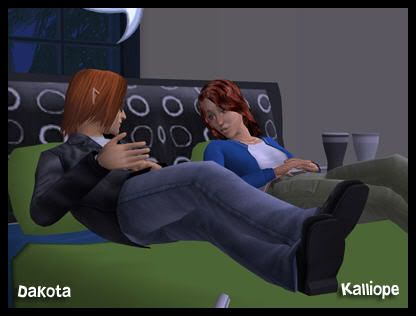 Dakota: So now that Ellen is older and we've both reached our life long dreams, what would you think about having another baby?


Kalliope

: All right.
-Later-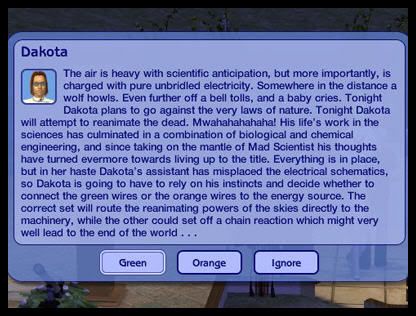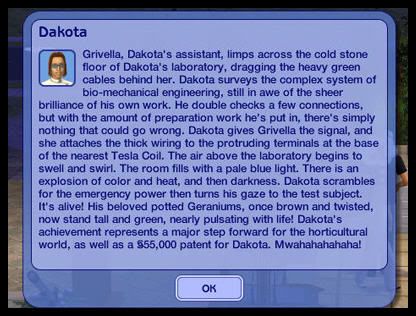 Rachel: Great choice and a big bonus!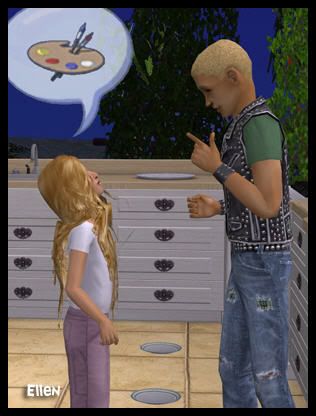 Rachel: Oh and it looks like Ellen is meeting some boys already.

Humm

and they're talking about art. I wonder if they are discussing the painting her mom is working on?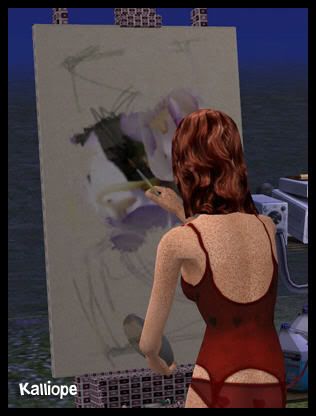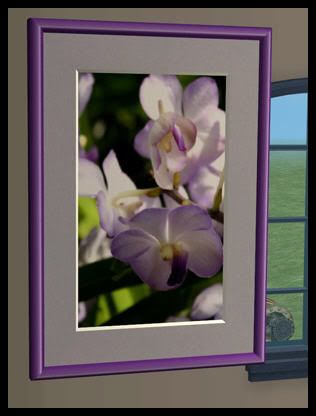 Me: Ah my first really custom painting. I took that picture in Hawaii. I like this new feature.


Rachel: Hey, what are you going on about now.


Me: All right we can move on.




Rachel: Looks like Dakota has a met a wolf, Baron. I don't really know that this is the best idea.
Dakota: Why? It would be cool to be a werewolf, the first of Prosperity Point.
Rachel: Um, well, good luck with that.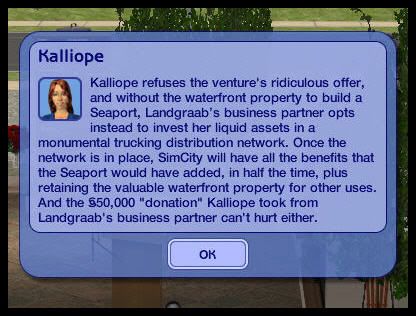 Rachel: And now

Kalliope

is bringing home a big bonus. Nice job!

Rachel: And here's our Mayor!


Ellen: Why did the chicken cross the road?
Rachel: I don't know.
Ellen: Cause it wanted to.
Rachel:

Humm

, great joke dear.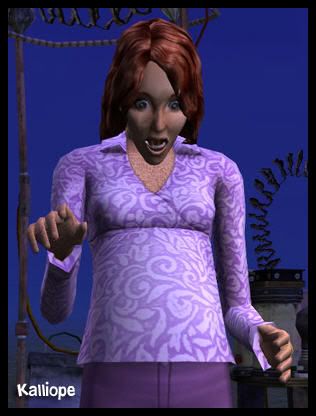 Rachel: Looks like that next little one is on his or her way. Any feeling as to if it's a boy or a girl?


Kalliope

: Not really. Dakota would like a boy, but it doesn't really matter. We have our heiress and now whichever is fine with us.


Rachel: Speaking of the heiress, looks like some red hands is in order.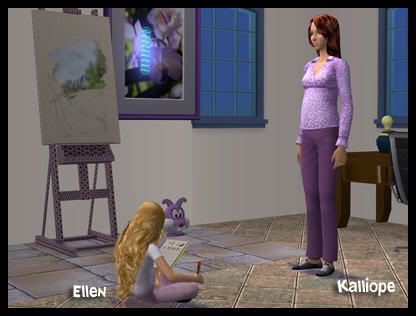 Rachel: And then some homework time.


Ellen: Peek-a-boo baby, I want to see you.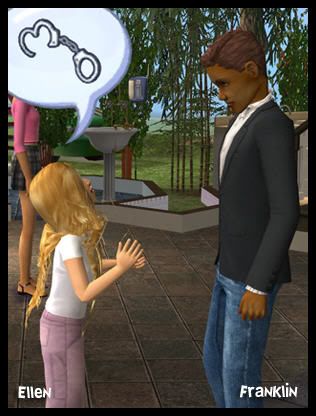 Rachel: More talking to the guys. Who is this Ellen?
Ellen: His name is Franklin Anderson. He says his family is many generation long.
Rachel: Well that's cool.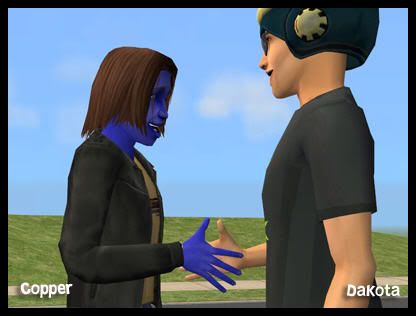 Cooper: Hi I'm Cooper.
Dakota: Hi Cooper thanks for coming by today.
Me:

Ahh

, Cooper is another person from my toddler mania challenge. I wonder if he'll get in.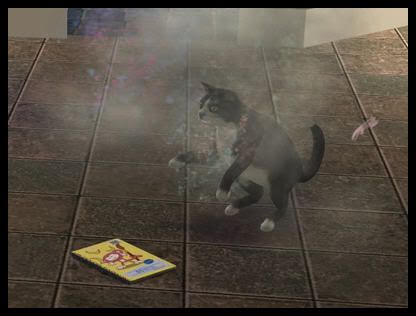 Rachel: Hey get out of here cat. Stop destroying Ellen's homework! Darn strays, they come in the house and immediately try to wreck the kids' homework.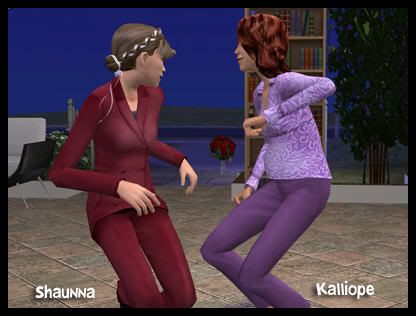 Rachel: Looks like

Kalliope

is finding fun stuff to do during her

pregnancy

and

Shaunna

came back even after her her butt whipped the last time she was here.
-The Next Day-


Rachel: Looks like Dakota is doing another custom painting.


Me: Yep, that's Rainbow Falls on the big island of Hawaii.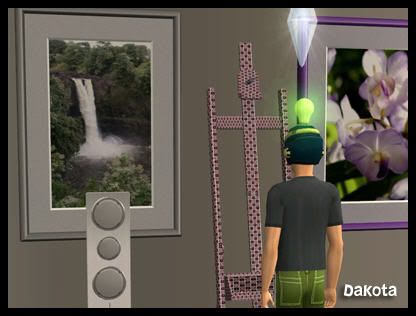 Ellen: First A+++!!!
Rachel: Great job Ellen!!!


Rachel: Ellen, who are you talking to?
Ellen: *signals give me a minute and turns away*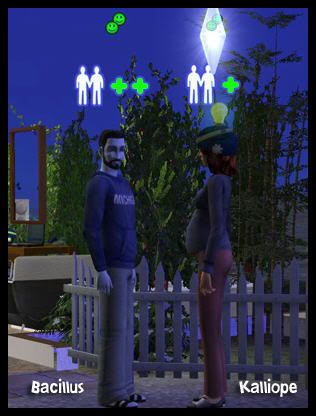 Rachel: Oh look and Bacillus is here visiting too.


Kalliope

: Yeah and he marks my 10

th

best friend.
Rachel: Wow you sure are a popular lady!


Kalliope

: I am the Mayor.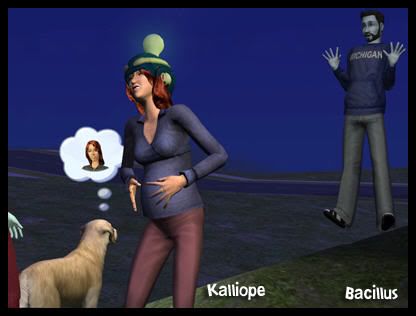 Kalliope

:

EEeeeeeeeeeeeeeeeeeeee

!!!!!!!!!!!
Rachel: Oh boy baby time! Man Bacillus got some air!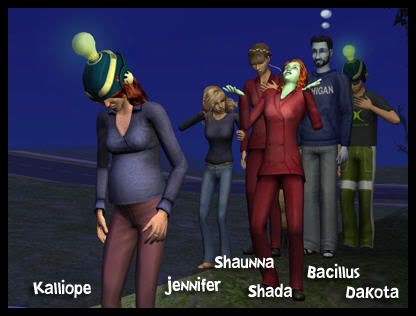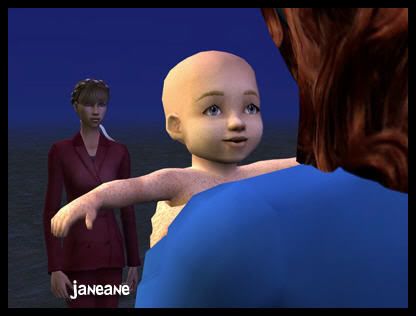 Kalliope

: Meet our second daughter,

Janeane

.
Rachel: Another

blonde

I see. But hey, she got your Freckled skin

Kalliope

.


Kalliope

: Yep, we both both have

blonde

siblings. I'm glad I was able to give one of my

children

my

skintone

.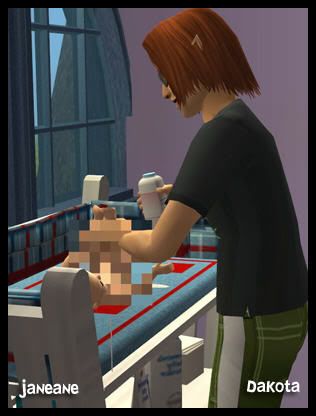 Rachel: So another daughter Dakota?
Dakota: Yep, she's happy and healthy, that's all that matters. I don't need a son.
Rachel: So you won't try again?
Dakota: Um, don't you remember the old mayor's advisory letter?
Rachel: I don't really know much about it, but your wife revoked it anyway.
Dakota: Still he made some good points.
Rachel: Darn it I need to read that letter.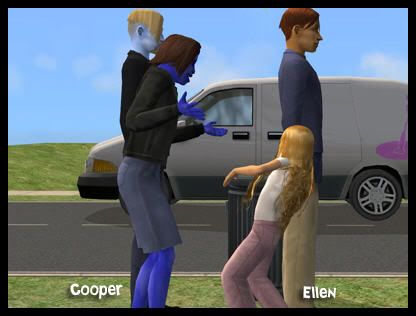 Ellen: Thanks for coming Cooper. Let's play tag.


Rachel: Is Cooper the person that keeps calling the house?
Ellen: Yep. Tag you're it!


Rachel: Oh man and we have two more visitors not getting along. Wait didn't one of you bring the other as a friend?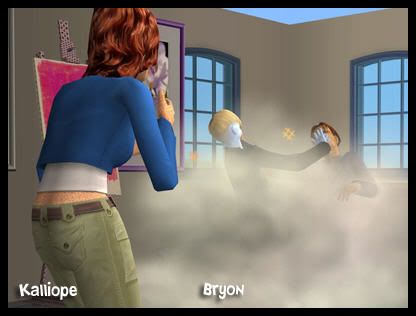 Kalliope

: Fight, fight!!!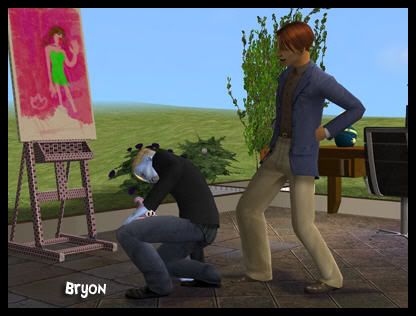 Rachel: And our hometown hero Bryon lost. Man!




Kalliope

: We'll put some powder on the tiny baby booty.
Rachel: I so love this family. Everyone really loves each other.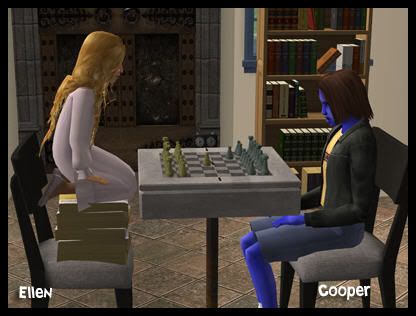 Ellen: I'll move this horsey guy here.
Rachel: Looks like you two are becoming fast friends.
Ellen: Yes, we are lady.


Rachel: Oh, Happy Birthdya dear Janeane!!!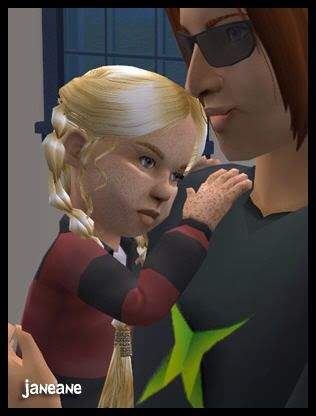 Rachel: You look a lot like Ellen did at your age Janeane. You're a cutie pie.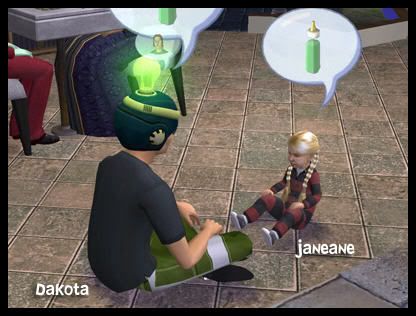 Dakota: And a smart little girl.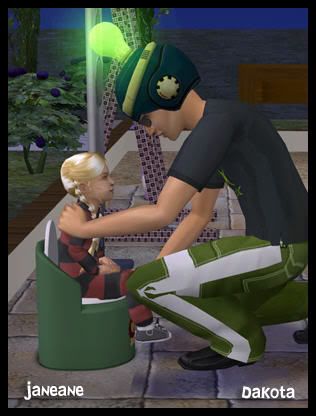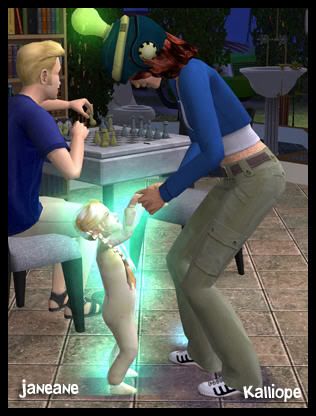 -Later-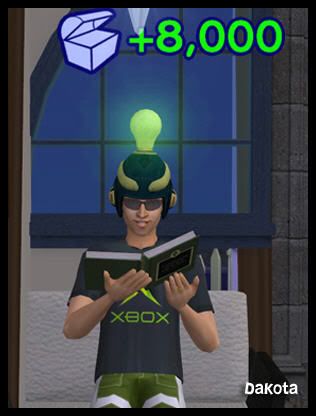 Dakota: Yes!
Rachel: What just happened.
Dakota: I've now maxed all my skills except body!
Rachel: Nice work Dakota!


Me: Time to go.


Rachel: What? Already? OK. Bye everyone. See you all next week.

Points: 3, 2 for TOC for Kalliope and Dakota, 1 for little Janeane.
Anyone figure out this name scheme yet?