Grandma

Hine

Well this is yet another house that was new last week. It belongs to high school sweethearts
Pania
and Danton (Holiday) Te
Waiata
. They also got that nasty flu that was going around last week and spent a couple days in bed. After recovering they were wed and got pregnant. Despite being a romance
sim
Pania
had no negative memories of getting married or having her twins. Oh yeah, they had twins, surprise, surprise. A daughter, Strawberry and a son, Mango.
Pania's
Mom,
Hine
has been around a lot. Even kicked the stupid nannies butt, but she has yet to decide to move in. Let's check in with the family.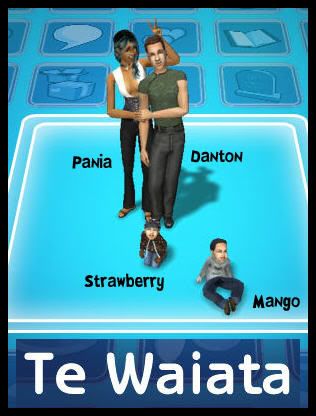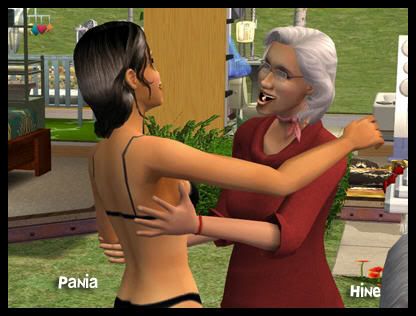 Rachel: Hey everybody I'm back!
Pania
: So what do you say Mom?
Hine
: I'd love to move in to help out with the kids.
Rachel: Oh great! No more need for those stupid nannies.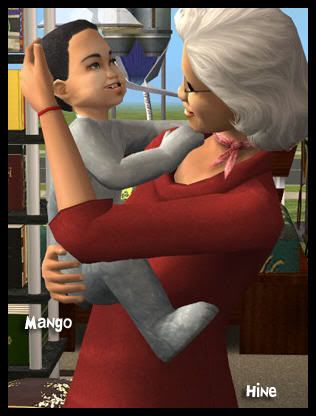 Rachel: So
Hine
, are you glad you've decided to join the family?
Hine
: Of course. Anything I can do to help out my little girl, I'll do. Plus I get to spend time with my grand babies.


Rachel: Oh
Hine
, maybe you shouldn't have
greeted
Bob
Profitt
. He's bad news.
Hine
: Well we're having a welcoming/remodeling party. So we've been welcoming everyone.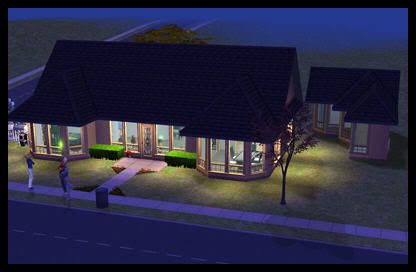 Hine
: See, we call some contractors and they came right over and put up the little Mother's house in the back. It's just a bedroom and bath really, but it's all I need. I spend most my time in the main house with the family anyway.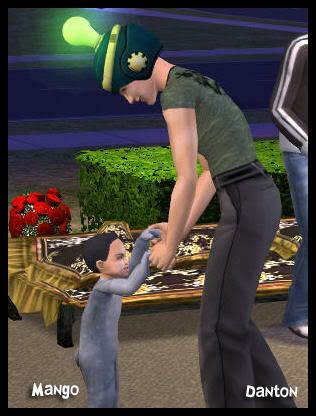 Rachel: Oh hey Danton! What are you up to?
Danton: Gotta teach my boy Mango to walk.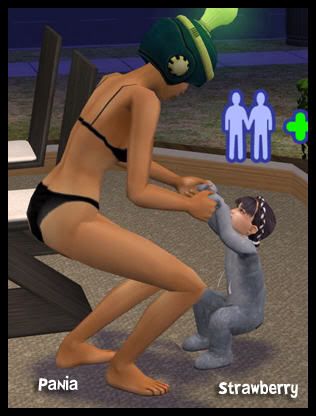 Danton:
Pania
is helping Strawberry learn.
Rachel: How's the party going?
Danton
: All right I think.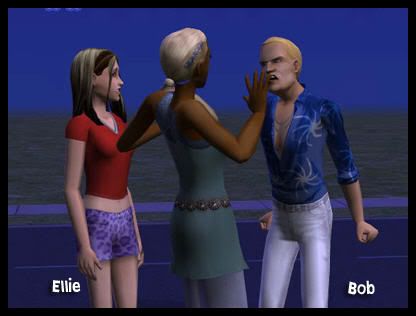 Rachel: Oh, I guess not. Looks like Bob is picking on everyone and picking fight.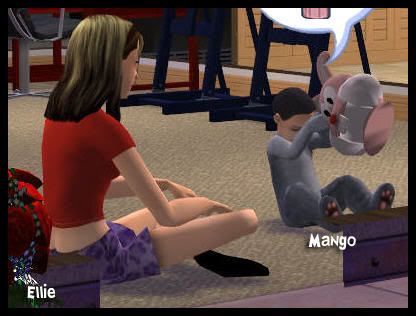 Me: Ellie's one of the neighbor girls. At least she got away from Bob the terrible.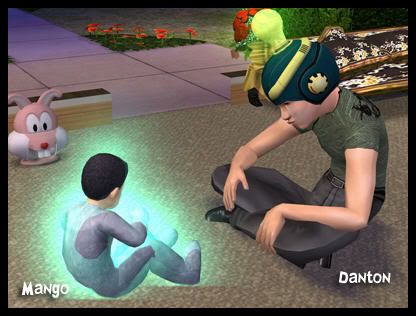 Rachel: Looks like the kids aren't taking to talking too quickly.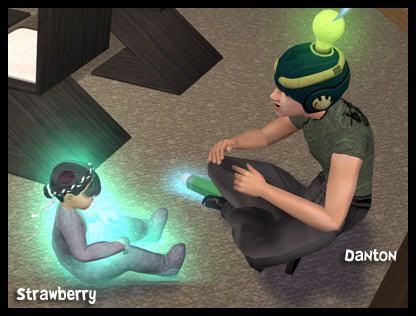 Danton: Yeah, but those both learned in the end.
Rachel: Well that's good.
-The Next Day-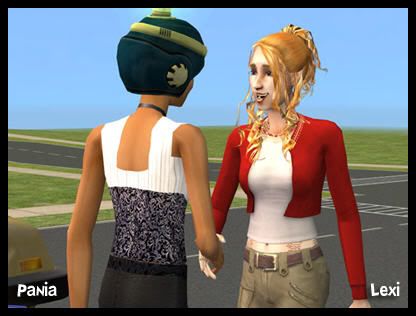 Pania
: Nice to meet you Lexi.
Rachel: Oh another new neighbor I see. Wait I heard something about her.
Me: Yeah, that's Lexi

Skywalker

, she's been getting around. I mean she's already visited someone, not that she gets around, which she does. I mean...

Rachel: *Glares at me.*
Me: Sorry, go ahead.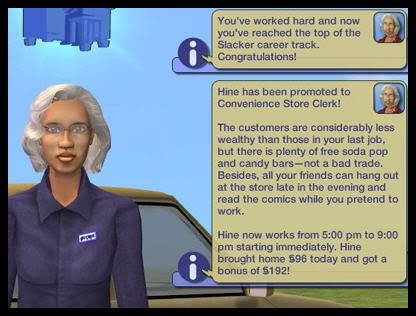 Rachel: Nice work
Hine
. What are you going to do now?
Hine
: Retire. These kids need me.
Rachel: Good plan, cause yeah they sure do.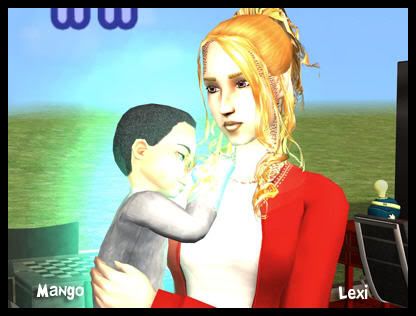 Rachel: Starting a little young
dontcha
think?
Lexi: *innocently* Why whatever do you mean?
Rachel: Put the toddler down and talk to someone your own age.


Rachel: Man that one looks like it hurt.
Hine
: It's OK, it's all in fun. Do you know my friend Ben Long?
Rachel: I don't
believe
we've met. Nice to meet you.
Me: You know Ben, he's a Maxis tow...
Ben: *doing a duck and cover move* What the heck was that?
Rachel: Just the wind, don't mind her, I mean it. Why don't you two play some chess.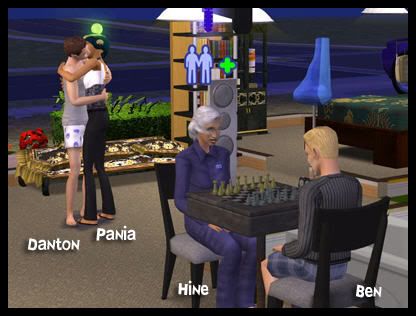 Rachel: And I see Danton and
Pania
have taken the opportunity to have a date while the twins sleep.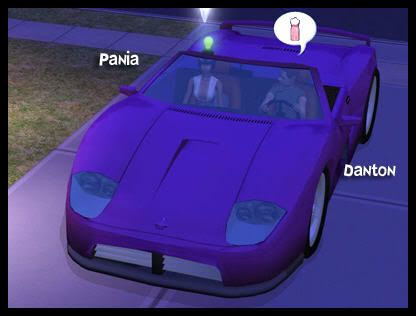 Rachel: Where are you guys going?
Danton: Um no where. Can we have some privacy?
Pania
: She can watch if she wants.
Rachel: Watch what?
Me: *blushing* Come along, it's not

appropriate

.

-the next day-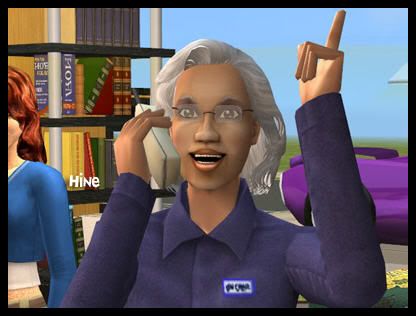 Rachel: Man
Hine
, you sure do spend a lot of time on the phone.
Hine
: It's the least i can do to help out my daughter and her husband. The TV Station has been scouting them to do a husband and wife cooking show, but they said the kids need some more connections. That's where I come in.
Rachel: Good thinking
Hine
.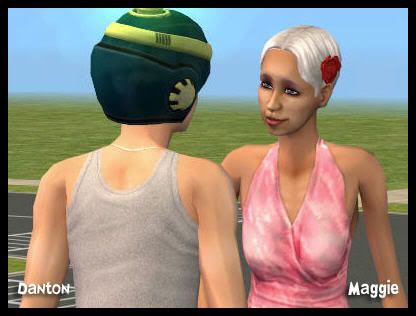 Rachel: Looks like you're working on making some friends too huh?
Danton: Whatever I can do.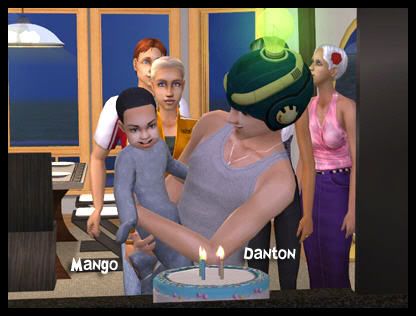 Rachel: Oh boy, it's the twins' birthday! Time to get out
the
party horns.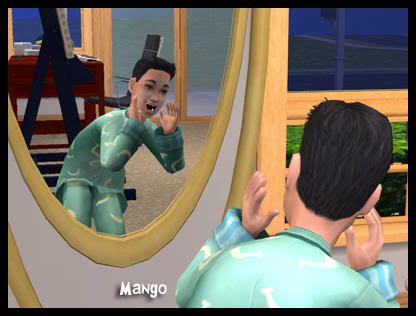 Rachel: What a handsome young man you are Mango.
Mango: Thanks lady. I like my new hair cut.
Rachel: Me too sweetie. It's your sister's turn to grow up now.


Rachel: *singing* Happy Birthday Dear Strawberry!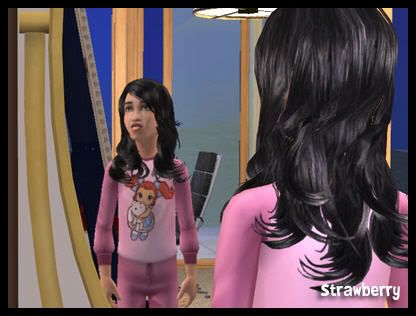 Rachel: Strawberry you are lovely young lady.
Definitely
taking after the Holiday side of the family.
Strawberry:
Ahh
, thanks lady.


Rachel: Working off some of that baby fat.
Oww
, ouch. Shake it off
Pania
.
-Later-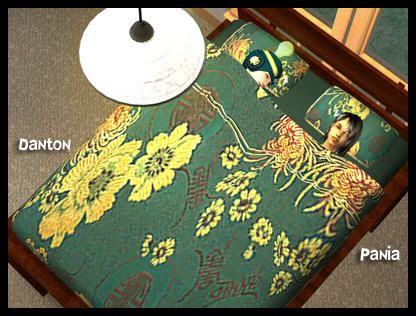 Rachel: Holy crap! What are we doing on the ceiling?
Me: Just thought you should see this.

Rachel: What? Why?
Umm
, I'm afraid of heights.
Me: Really? Hum, I'm not. You'll find out why we were up here later.

Rachel: Fine, can we get down now.
Me: All right, cry baby.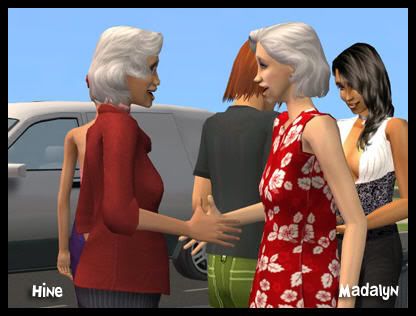 Hine
: Hi there, Madalyn. That's a lovely tropical dress you have there.
Rachel: Making more friends?
Hine
: Yep.
-That night-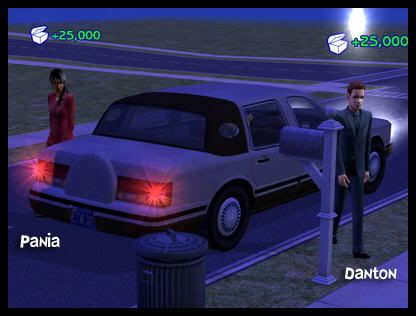 Me: Holy cow, this can only mean one thing!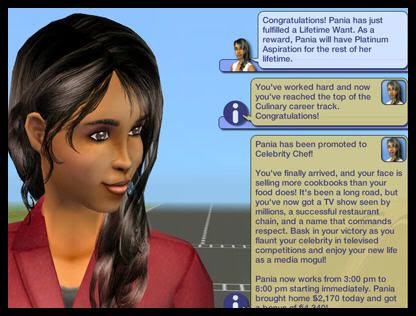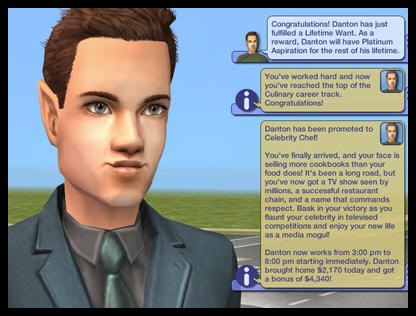 Danton: Yep, they picked up our show. We're
Celebrity
Chefs!
Rachel: Great!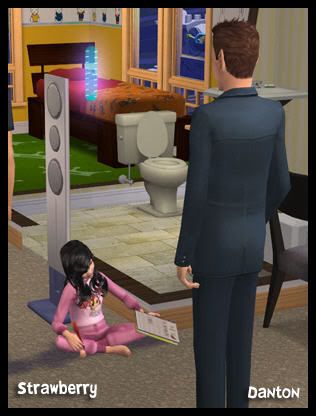 Danton: But that doesn't mean we'll be having someone else raise our kids.


Danton: we do want to pass on our cooking skills to them though.


Rachel:
Pania
, do you feel the same as your husband?
Pania
: Most
definitely
.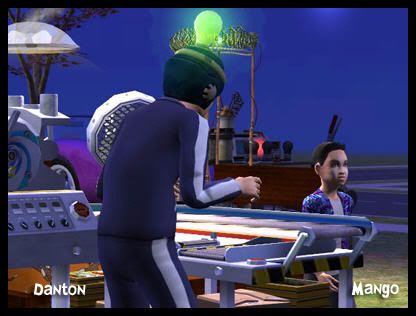 -The next day-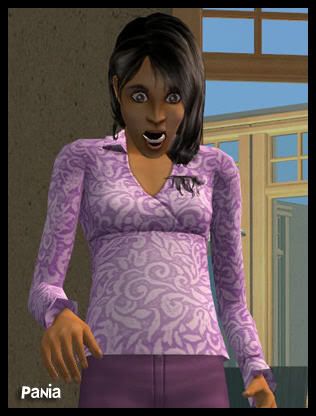 Pania
: Oh my goodness!
Rachel:
Pania
, you're pregnant! Congrats. I didn't even know you were trying.
Pania
: We weren't. I hope we don't get in trouble.
Rachel: Why would you get in trouble?
Pania
: From the Mayor. Because of what he said in
advisory
letter.
Me: Tell her it will be OK.
Pania
: I heard that.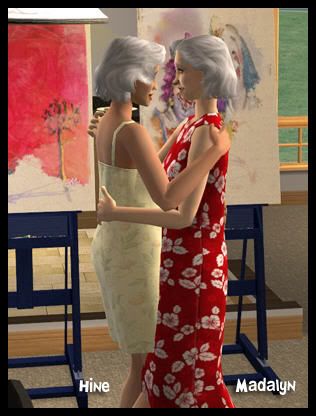 Rachel: Um, hey
Hine
. What's going on?
Hine
: Madalyn and I have become a,
umm
, a couple.
Rachel: Well great. How does
Pania
feel about it?
Hine
: She was shocked at first, but she's fine with it. As long as I'm happy.
Rachel: That's great!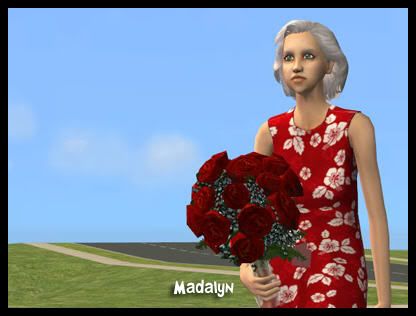 Hine
: Madalyn is moving with us.
Rachel: That's fast.
Me: *Cheers throat*

Rachel: I mean, that's great!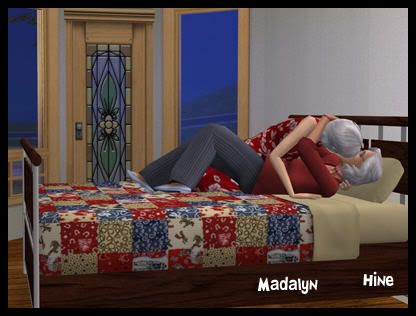 Rachel: Oh excuse us.
Me: Yeah I don't think we need to see old lady

WooHoo

, as lovely as the ladies are,

umm

, clothed.
-the next day, Saturday-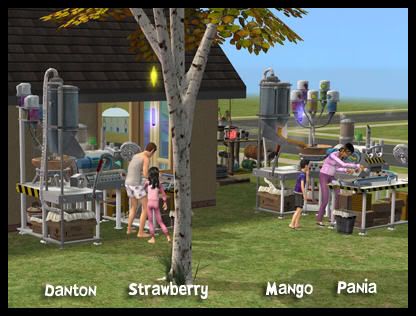 Rachel: Looks like they're passing along more of those cooking skills.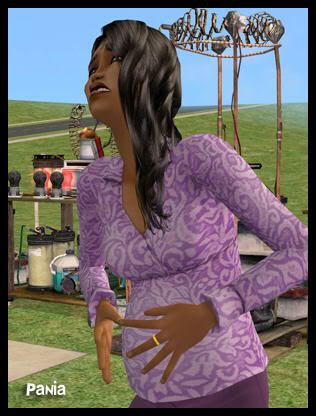 Pania
:
Eeeeeeeeeeeee
!!!!!!!!!!!!
Rachel: Quick everyone, get your
botties
over here!!!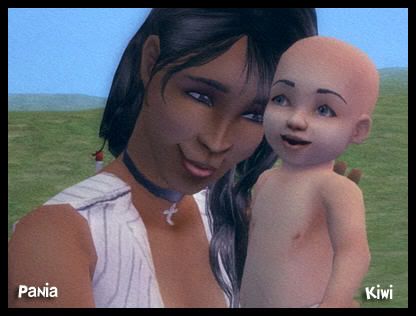 Pania
: Meet Kiwi.
Rachel: Awe, she's beautiful.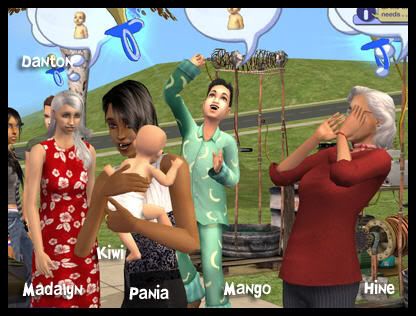 Rachel: Looks like the rest of the family is pretty excited.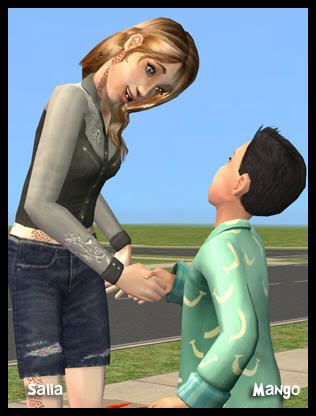 Salla
: Hi, I'm
Salla
Skywalker
. My family just moved here from

Viosinage

-

Partage

.
Mango: You're pretty.
Rachel: Yes, she is. Despite the poor taste in clothing.


Rachel:
Ahh
and it looks like Strawberry is talking to Madalyn's grandson Parker Jonas.


Rachel: Oh, Danton, I'm sorry.
Danton: It's OK. Just enjoying a much needed bubble bath.
Rachel: well it looks like it's time to head out. See you next week.
Dnaton: Bye.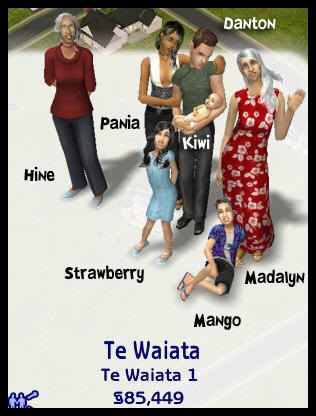 Points: Lots, 2 Top of Careers for Pania and Danton
3 for new Sims: Hine, Madalyn, and Kiwi
So 5 Points total

Kiwi was the result of Risky WooHoo, although I really was hoping for her. The nice thing about having a Romance Sim and a Pleasure Sim married to each other is they go on a lot of dates and want to WooHoo A Lot!
Funny Picture: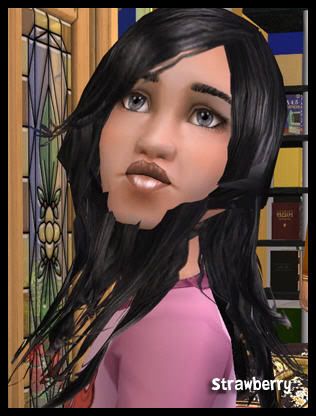 Strawberry turned to look at me and it looks like she has a breed. Although you really see how pretty she is, minus the breed of course.