Rosada 2 Round 2
Another Family Sim
Yet another new house. William is another one of James Lancaster's grandsons. He is moving in with his high school/college sweetheart, Danielle, who is Aquamarine's sister.
Sim Rachel: Oh what a lovely house you kids have picked out
William : Thanks! We knew wanted to have an at home wedding so we wanted one with a nice yard. We're going to be having it in front of the pond. Danielle is headed off to go shopping for our clothes. She's getting me a suit along with her dress. She said she didn't want to risk me showing up in something hideous like my brother Zachary did at his.
*a little while passes*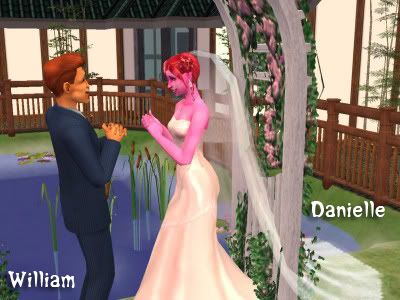 Sim Rachel: She made lovely choices. The dress even has a hint of pink. It's perfect for her!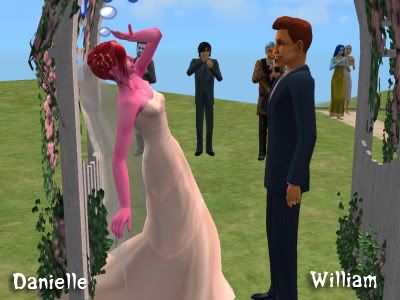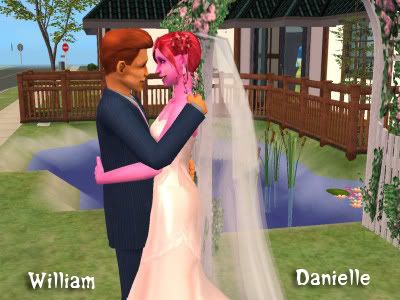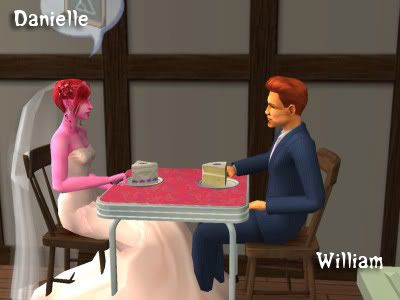 Danielle: So dear do you feel any different?
William: Not really it's going to take awhile to get used to being William Rosada instead of William Lancaster. It's the price you oay for living in a matearchical society. It is a small price though.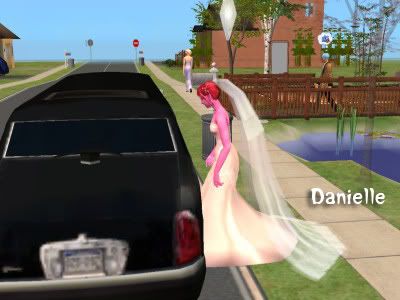 Sim Rachel: All these newlyweds are the same.
Sim Rachel: Danielle, don't you think you should take of your veil before you start working out.
Danielle: No time. I've got to get another promotion. I dream to be a hall of famer.
Sim Rachel: Do you really think cheesecake is the best thing to be eating when you're trying to get a promotion?
Danielle: William made it for me. I'm just so hungery lately.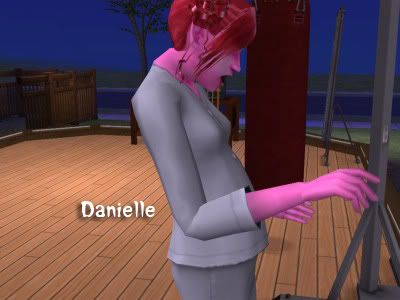 Sim Rachel: I guess we know why now. I'll be back in a bit.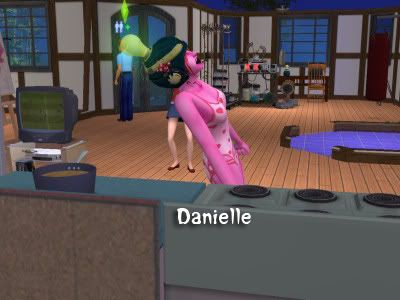 Sim Rachel: How long was I gone?
Danielle: AHHHHHHHHHHH!!!!!!!!!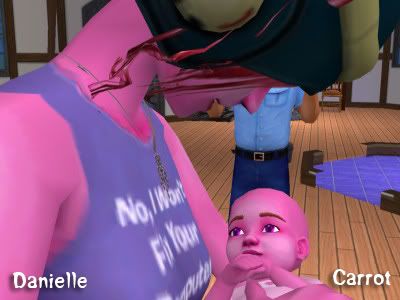 Danielle: It's a Boy, Carrot!
Sim Rachel: And
Danielle: What do you mean "And"? Wait, ahhhhhhhhhhhhhhhhhhhh!!!!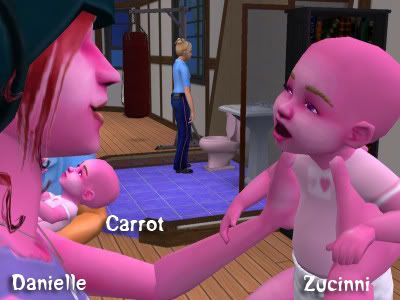 Sim Rachel: And?
Danielle: Very funny. And another boy, Zucinni.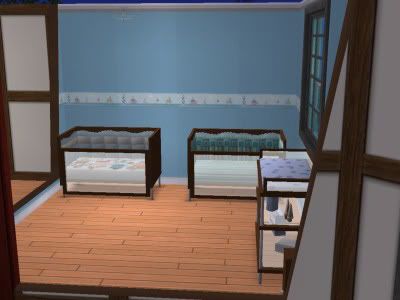 Danielle: William insisted on redoing the spare room in all blue. He's a little worried the boys will be teased for being pink.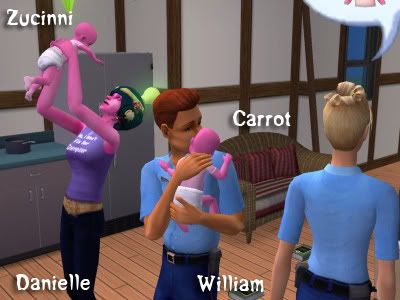 Me: this was just cute.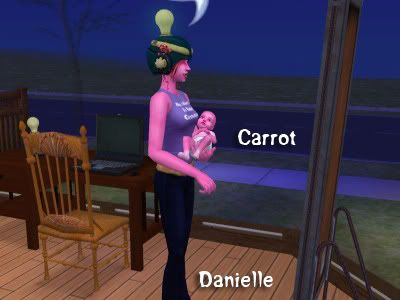 Sim Rachel: Umm Danielle, don't you think you should put the baby to bed before you start working on skills again?
Danielle: No time, gotta work on my next promotion.
Sim Rachel: *gets out bad nanny journal* Once again the terrrible nannies have left the crying babbies on the floor.


Me: These two were crying so loud I could hear them over my TV, which normally I can't

.
Sim Rachel: See random neighhood girl is doing a better job than the nanny.
Me: Another Neighborhood Challenge Sim sighting. This is Amy, another one of Victoria and Joe's (Carr) Kids. Those two didn't make any ugly ones.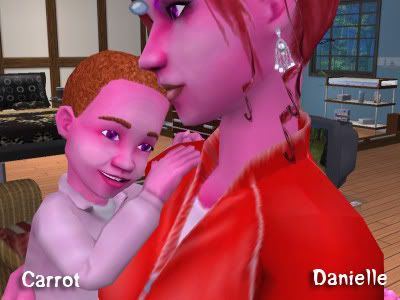 Sim Rachel: Opps I missed the cake. Carrot, is a red head like his pappa. I missed that before.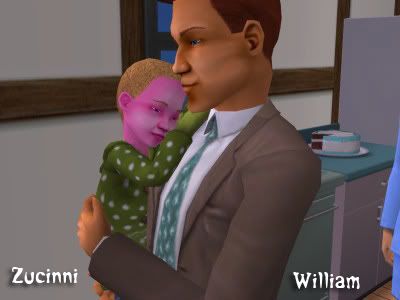 Sim Rachel: Oh and Zucinni is a blonde.
William: One of my brother's is a blonde. I must have a recessive treat for that too. I can't wait to see what our next kids will look like.
Sim Rachel: Wait, next set? Is danielle expecting?
William: Not yet. Soon. Once she advacnes a little in her career.
Sim Rachel:
Well time for me to be moving on. See you guys next week.



Just 2 points this time for 2 new sims Carrot and Zuccini. This house had fruits and vegetables as their name theme. It borders on child cruelty but oh well.