Vega Round 1
Stupid Nanny

Sim Rachel: Hi there Vega family! Sorry it took me so long to get here to see you. We had some technical difficulties at home, but they seem to be fixed now.
Coqui: That's alright, just glad you made. I'm Coqui and these are my five childern: Santos and Bronx are the teen boys and the triplets, the girls are Aracely and temple and England is the boy.
Coqui: This Wen, she's the head of the welcome wagon.
Real Rachel: Oh, we've met.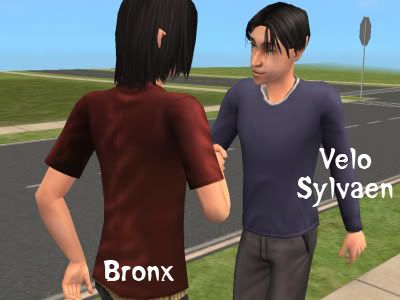 Coqui: My son Bronx, met a nice young manVelo Sylvaen. Bronx is a good kid, always wants to make friends.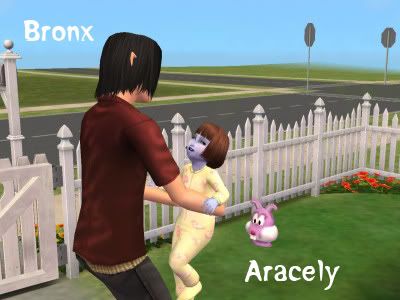 Coqui; He's also very helpful with the triplets. He's taken a particular liking to Arecely, they are great friends already.
Sim Rachel: Hey it's a birthday, I love birthdays. Happy birthday to you dear Aracely!!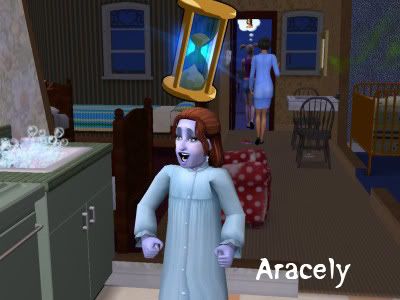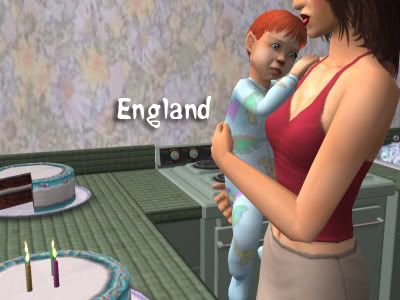 Sim Rachel (slightly horse): Happy birthday to you too dear England!!!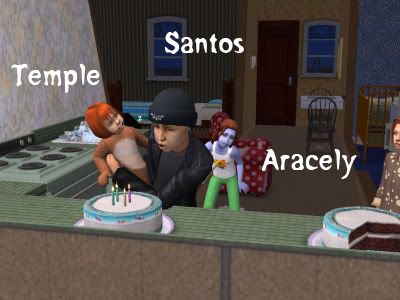 Sim Rachel: *coughes* HAPPY BIRTHDAY *cough* Dear Temple!!!!
Sim Rachel: Thank goodness the birthdays are done, my voice hurts.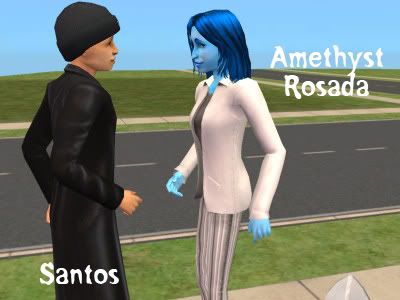 Coqui: My Santos has met a nice girl, Amethyst Rosada.
Coqui: Aracely is also making friends. She brough Aston Dante home. His family is sort of weird, but he seems like a nice boy.
Sim Rachel: WOW nanny not just making gelitin!
Coqui: Yeah, when the triplets were toddlers she did the worst job, wouldn't bathe them, would leave them sobbing from exhauston on the floor, but now she can do this. Nannies suck, I'm suprised she didn't start the place on fire.
Rachel: Me too. I was waiting for chared nanny.
Coqui: Now that the triplets are older I finally had the energy to help Bronx learn to study. He helped out with the triplets the most so grades suffered a little.
Sim Rachel: Santos way to go an A+!!! That's hard in this family, like money, 3 toddlers!
Santos: I don't know, I guess I'm just really smart.
Coqui: This is Sasha Dante, she's Aston older sister and she's not very nice.
Sim Rachel: What do you mean? She was really nice when I was visiting her
Rachel: That's because I micromanged her every move.

Coqui: How'd you do that?
Sim Rachel : No, Coqui don't talk directly to her! She'll start telling you lies about how you aren't real. Just talk to me.
Conqui: O.K.
Sim Rachel: Bronx looks like things are going well with you and Amethyst.
Bronx: It is. Now can we have some privacy, we're on a date.
Sim Rachel: Oh sorry, I didn't realize.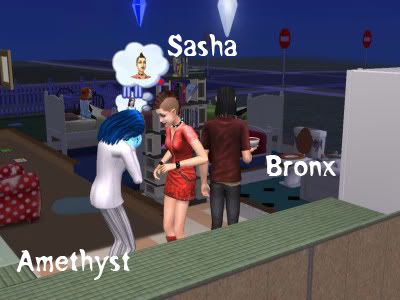 Coqui: See what I mean about that Sasha? She made my son's girlfriend cry.
Sim Rachel: Yeah.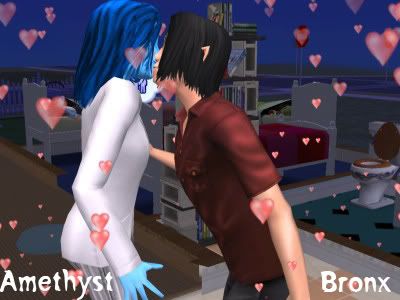 Sim Rachel: UUUhhhhh, a first kiss.
Bronx: Hey!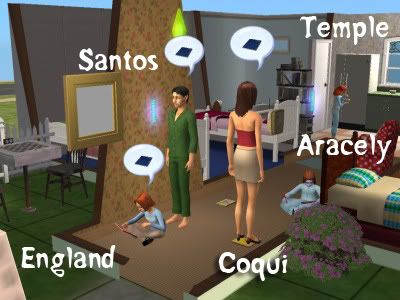 Sim Rachel: Oh a study session.
Coqui: Santos and I are helping England and Aracely with their homework.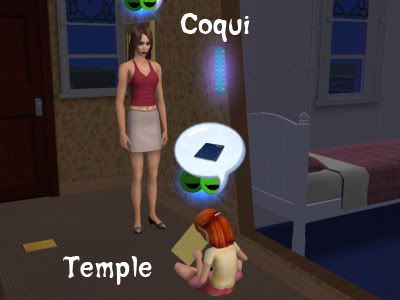 Conqui: Now it's Temple's turn.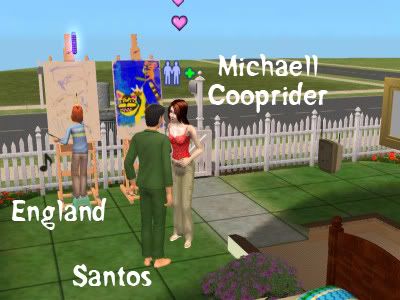 Conqui: England had finally found himself a lovely girl as well. Her name is Michaell Cooprider.
Sim Rachel: What about you?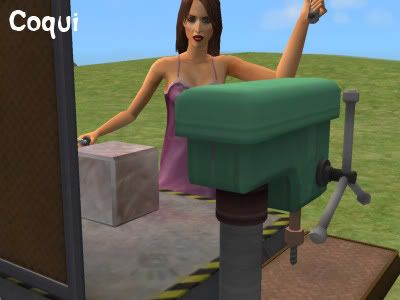 Coqui: Not yet. I've been busy focusing on my career and prefecting my robot skills. I dream of making a lot of money so I can give my kids something better.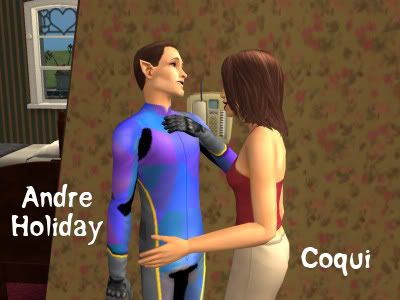 Sim Rachel: Wait a minute, what about that stiff you just said?
Coqui: Oh, well this is Andre Holiday. He came by one day and we hit it off.
Sim Rachel: I guess you did. Well, it's time to get back to me family now. I'll check back later.
That's the end of round 1. I'm intermixing University play so I don't have to do it all at once. I have 15 sims in college right now.
Total score thus far including the couple bits of University I've played is 48 all from the number of in game sims.