Bachelorhood

This is a new lot because Leeland is a cheater and got caught my his wife Kricket. So she tossed him out. He left the lot on Monday so he gets his own entry this week.


Rachel: What a lovely house you have here Leeland.
Leeland: Yeah thanks. It's one of those pre-built places. Say why is it cold?
Rachel: It's this new thing called winter.


Leeland: Screw that, I'll go with this thing called spring.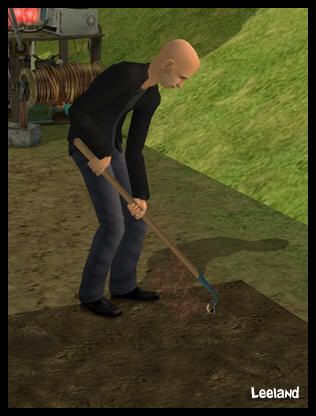 Leeland: I think I'll plant some tomatoes.
Rachel: All right.


Rachel: What are you doing now?
Leeland: Fishing. I have this nice pond in my yard and I noticed some fish swimming around. I don't have a lot of money left after buying the house so I need to save money as much as I can.


Rachel: Hey congratulations. A fish the first time out.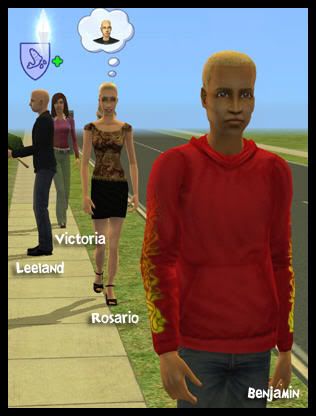 Rachel: Oh look it's like the welcome wagon is here. Greet them Leeland.
Leeland: Uh hi.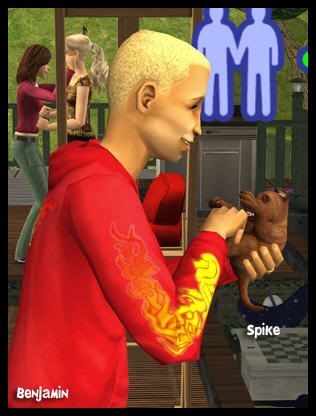 Rachel: Oh Benjamin looks like you found Leeland's puppy Spike. His brother in law Santos gave him to him.
Benjamin: He's cute.
-Leeland heads to work-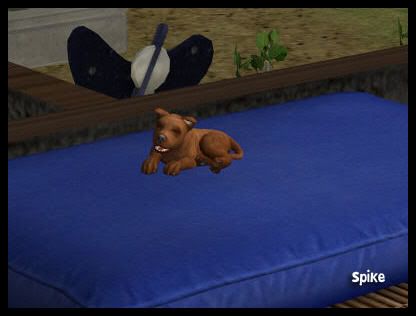 Rachel: All right, looks like it's just you and me here Spike. Hum, this is sort of boring. I have to mention this to Leeland.


Rachel: Oh Leeland thank goodness you're home. Spike is lonely. Oh who is this?
Leeland: This is Gwyn.
Rachel: Why does she look weird?
Leeland: Oh she used to be a vampire but she got cured and her skin didn't change back.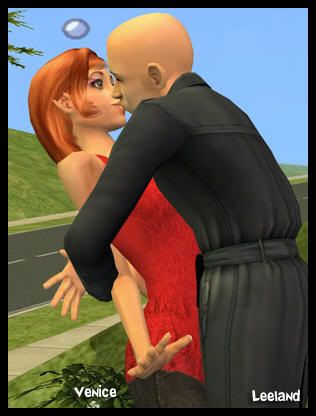 Rachel: Oh look it's the home wrecker Venice Holiday.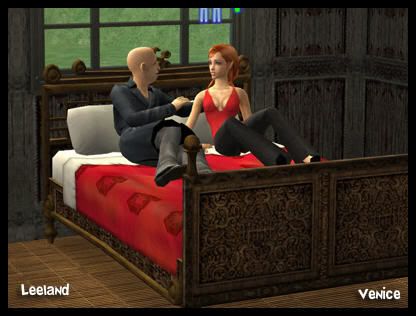 Rachel: Oh surprise, surprise.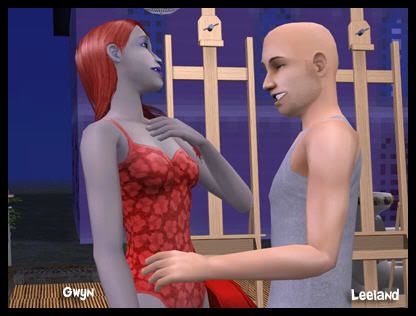 Leeland: Gwyn your grey skin sure is hot.
Gwyn: Oh Leeland.
Rachel: *Sigh*
-Leeland Heads to Planetary Pets-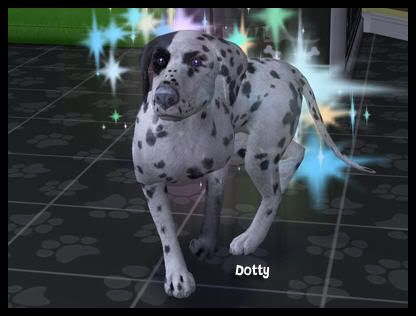 Rachel: I see you took my advise.
Leeland: yeah I knew Spike was lonely. Meet Dotty.
Rachel: She's very cute.


Rachel: Looks like doggies are getting along. Things should be much more interesting while Leeland is at work.


Rachel: Oh please tell me that isn't a pee puddle.

Me: No it's from a water balloon fight.

Rachel: Thank goodness.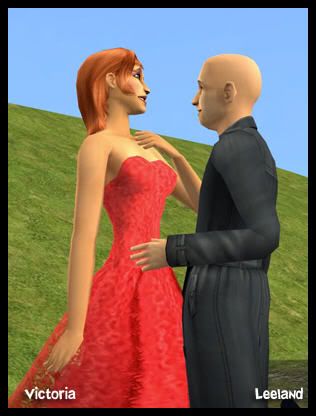 Me: Hey look it's Victoria from my neighborhood challenge again.

Leeland: well Victoria is it? You sure are beautiful.

Me: Hey get away from her.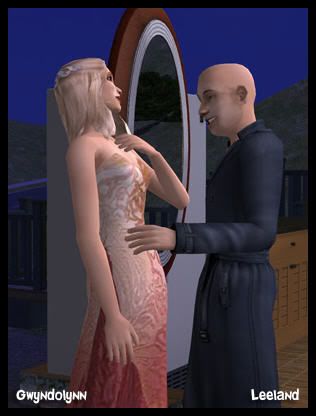 Me: And it's Gwyndolynn from my Royal Kingdom Challenge.

Leeland: That sure is a pretty dress.
Gwyndoylnn: Oh my.

Me: Her you can have.

Rachel: Get down Victoria! Hey stop laughing at her!



Rachel: Nice job Leeland!


Rachel: Hey Spike's all grown up! Leeland missed it. He works a lot.


Rachel: Leeland sure is flirting a lot of ladies. I thought he was going to be a one woman man, just not his wife.
Leeland: Hey, I heard that. I will, just not yet.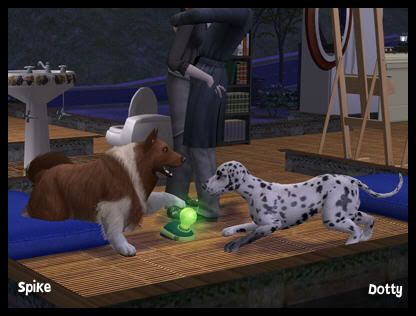 Rachel: Oh the doggies are still getting along.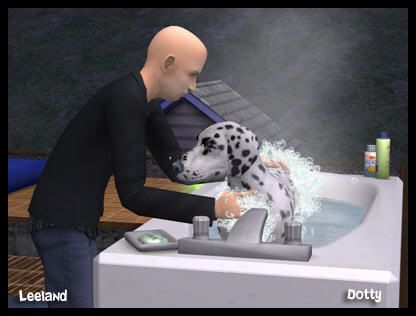 Rachel: Where are all the ladies?
Leeland: They went home. I do need some personal time.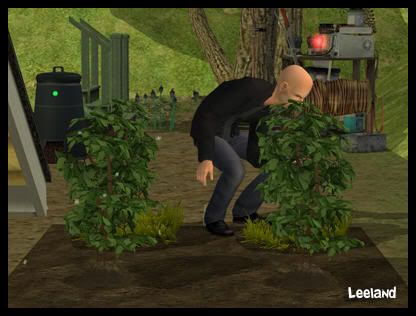 Leeland: Gotta work on the garden you know.


Rachel: Holy crap what is Kricket doing here?
Leeland: She brought the kids over for a visit. Now excuse us. Kricket you're pregnant.
Kricket: Yeah, what's your point?
Leeland: Is it mine?
Kricket: Ah no, your youngest daughter Butterfly is already in school. This is my boyfriend's baby.
Leeland: You have a boyfriend?
Kricket: ah yeah, I moved on.


Leeland: Oh no! Please take me back! I love you!
Kricket: Are you nuts!?!? No way. Come one kids, we're going home.
-Later-


Leeland: Crap.
Rachel: Hey you got the boot.
Leeland: *gives her a nasty look*
Rachel: Sorry. Fishing not going so well tonight?
Leeland: Nope.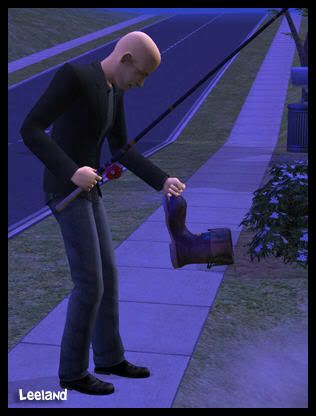 Rachel: Hey at least you've got a pair now.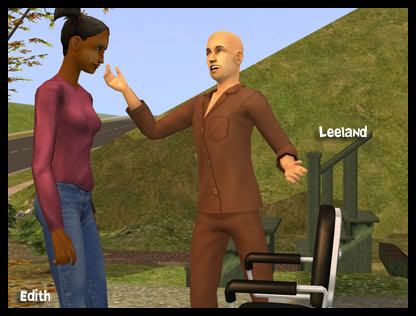 Leeland: How about a makeover Edith?
Edith: Sure
Rachel: Oh whose Edith?
Leeland: Just a friend, really. She doesn't like me.


Rachel: That's so much better.


Rachel: Our first successful gardener.


Rachel: Not a bad yield either.


Rachel: Holy crap the hot tub just bust into flames!!! Quick call the fire department!
-The fireman comes and puts it out-
Rachel: I guess they can't spend endless hours in the hot tub anymore.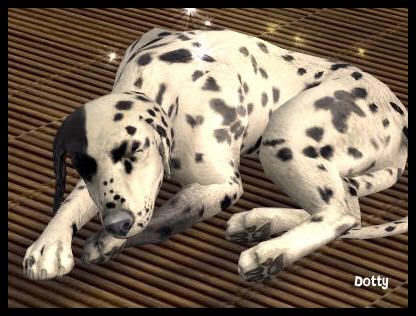 Rachel: Puppies!!! I didn't even know she was pregnant.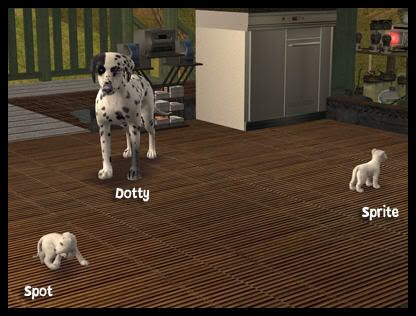 Rachel: They are adorable! Leeland is at work, so I'm going to name them. The girl will be Sprite, cause it' like her Spike and the boy can be Spot cause what's a better name for a part dalmatian. Can't wait to see what they look like as adults.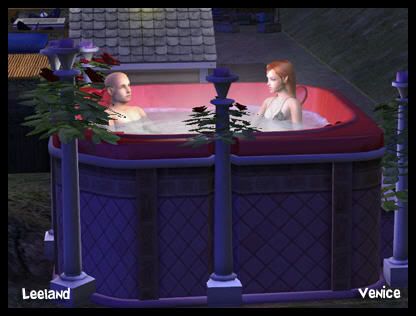 Rachel: Oh and look who is back. It's Venice, the hussy.
Leeland: Excuse us.
Rachel: Ugh, fine. It's time to go anyway. See you next week.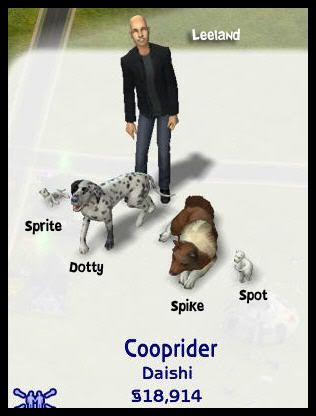 Points: None, but hey I got puppies and a decent garden.