Dreamy
Last time Sim Rachel gave me the silent treatment because I called her a sim. The kids did well. Erika & Elizabeth have gone off to college. Little MJ got some puppy love and grew to a child. Eleah was born and Rachel discovered she was pregnant again. They also adopted 3 dogs, East, West and North.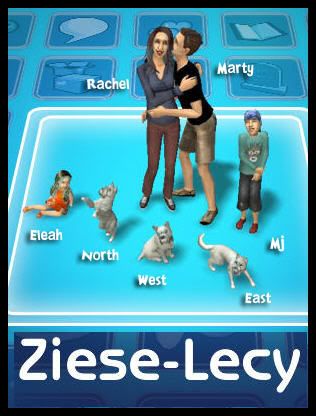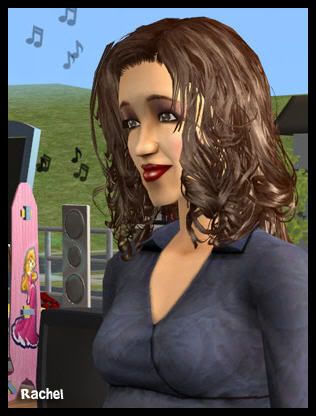 Me: My Rachel you must have gone to the salon again.

Rachel: Yes, I did. You like?

Me: Very much so. I think it's my favorite so far. How's the pregnancy going?
Rachel: It's all right. It should be over soon.

Me: Looks like it must be chilly. Oh, way to go MJ! All of Rachel's kids are so smart.

Rachel: Would you expect any less?

Me: No.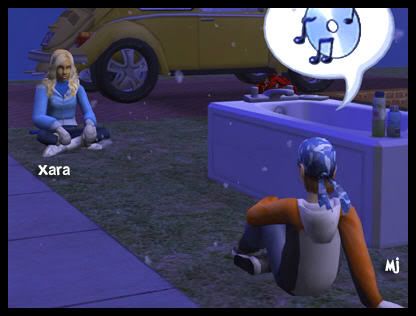 Me: Ah looks like MJ has his friend Xara over again. I'll be excited to see how they do once he becomes a teen.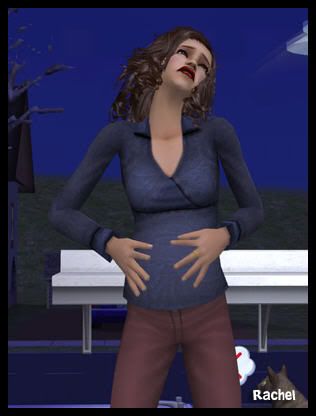 Rachel: Eeeeeeeeeeee!!!!!!!!!!!!!!!!!!!!
Me: Sweet, baby time!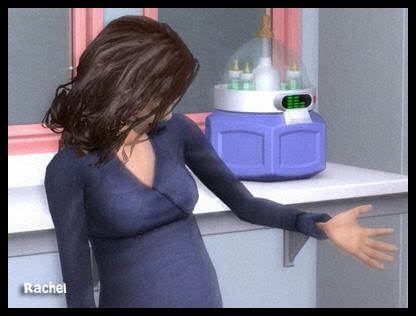 Rachel: Meet our son, Ian.


Me: Hi Ian, you're named after my brother. So Rachel you think you're done having babies?


Rachel: I'm not sure.


Me: What about the letter from the former Mayor?


Rachel: I haven't read it yet.


Me: Well, you should do it now then.


Rachel: Runs to read The Letter.
Rachel: Oh my goodness! I can see why everyone is so upset. That settles it, we're done having kids. I'll try to breed the dogs instead.


Me: Good plan.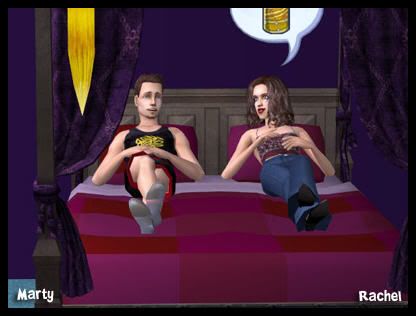 Rachel: So we are going to use safer WooHoo practices from now on.
Marty: That's all right with me.
-Dream date WooHoo occurs-
Me: What the heck? I just heard chimes. Darn that Risky Woohoo! I think it's broken.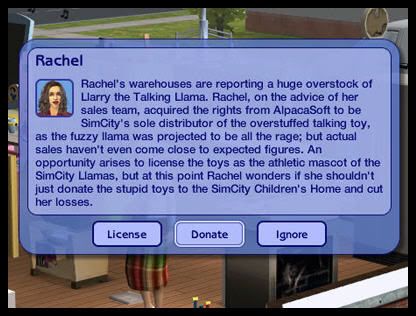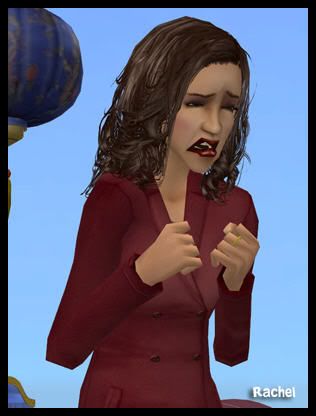 Me: Why would you donate?


Rachel: *sobbing* I don't know!


Me: I'm sorry Rachel.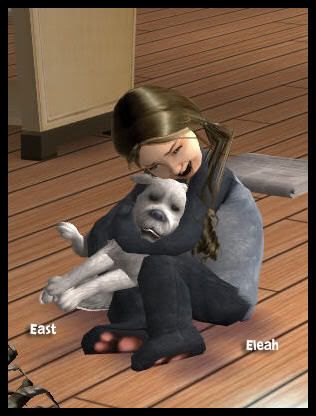 Me: Oh hey there Eleah. You sure do love the puppies too don't you?


Eleah: Luvy da puppies.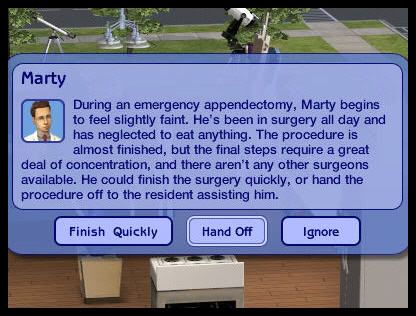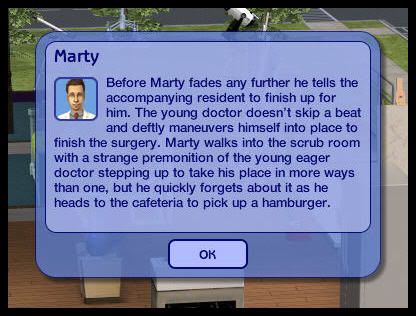 Me: Looks like Marty made the right decision.


Rachel: Hey.


Me: Sorry I didn't mean it that way.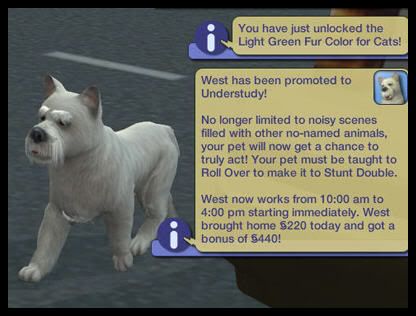 Me: Yippee for West!!!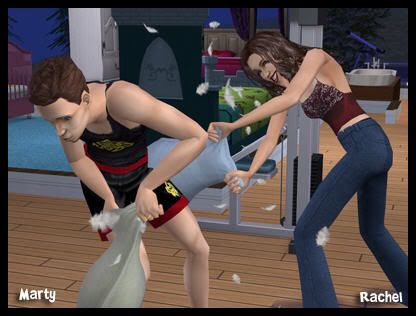 Me: Looks like you're doing better Rachel.


Rachel: Yes, definitely! That's what a dream date will do for you.


Me: How many did you have at the beginning of this week?


Rachel: Well I had 15 rose bouquets from Marty so, that should be about right.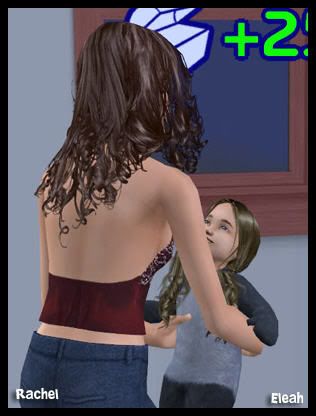 Rachel: Honey you want to play before you grow up?
Eleah: Yeh! Weeeeee!!!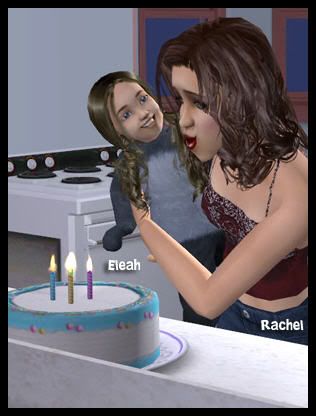 Me: *Singing* Happy Birthday Eleah!!!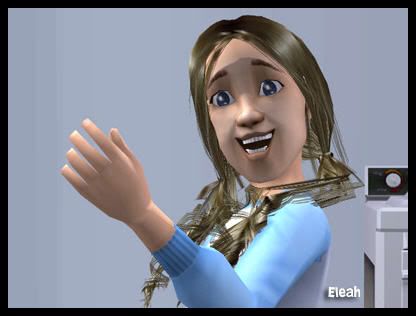 Me: My, oh my another beautiful girl. These two can't produce an unattractive kid.
Eleah: Thanks!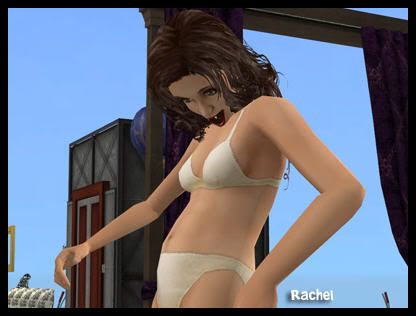 Rachel: Oh no!


Me: Yeah you're gonna have another baby, that makes 7.


Rachel: But what about the detrimental effects?


Me: It was an accident. Nothing you could do.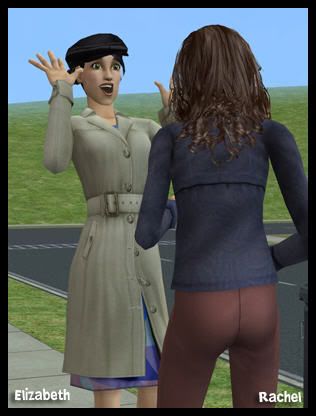 Elizabeth: Oh my goodness, it is so great to meet you!
Me: Great to see you again Elizabeth!
Elizabeth: What the heck was that?
Rachel: Oh, nothing. Nice to meet you.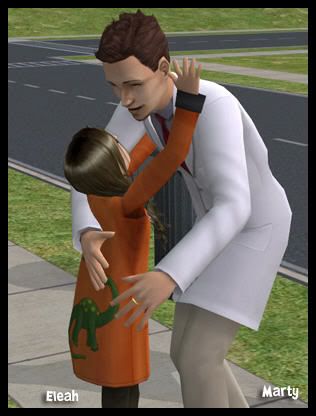 Eleah: Hi daddy. How was work?
Marty: It was fine dear. More importantly how was your first day of school?
Eleah: Good daddy.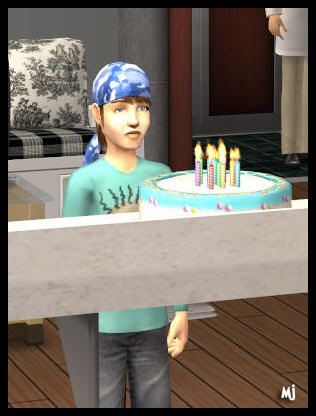 Me: MJ is it really your birthday already?
MJ: Sure is.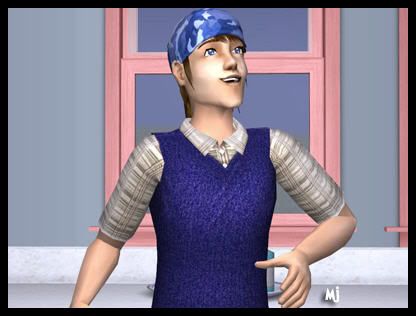 Me: Handsome. So what is you focus in life?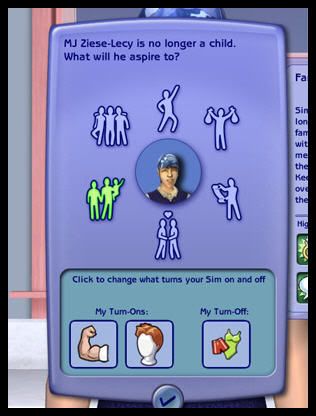 MJ: Family.


Me: And your life time dream?


MJ: Raise 20 puppies or kittens.


Me: I figured it would have to be considering how much those dogs loved you last week. Note to self give extra puppies or kittens to MJ.






Me: Um Marty, do you really think that bathing the dog in the yard in the middle of winter is the best idea?


Marty: It's OK, it's not that cold.


Me: This is so not realistic!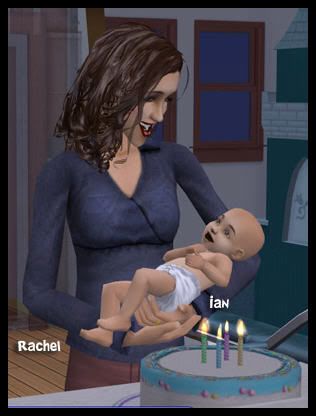 Rachel: Happy birthday baby.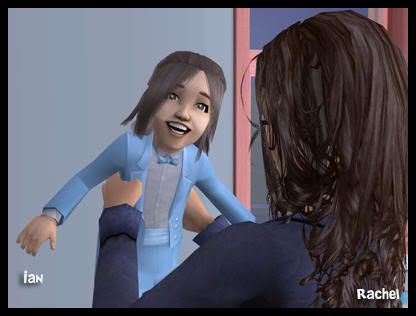 Me: Oh Ian, what a big smile, but a tux? And powder blue at that.

Rachel: Say Bottle.
Ian: Bo.
Rachel: Close honey.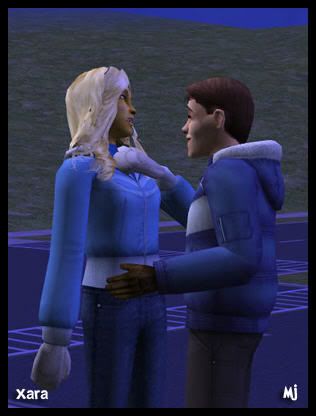 Me: Oh look Xara is back.


MJ: Um say Xara you sure a re pretty.
Xara: Oh MJ.


Me: look like it's going well.



Me: Ah, a 2 bolt couple! Yes!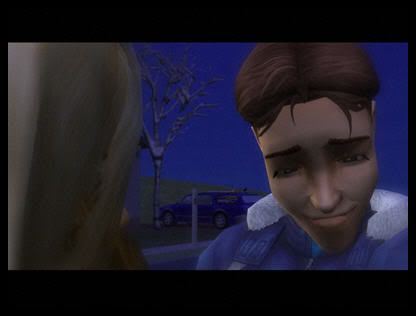 Me: Oh......


Me: Sweet! MJ is matched up.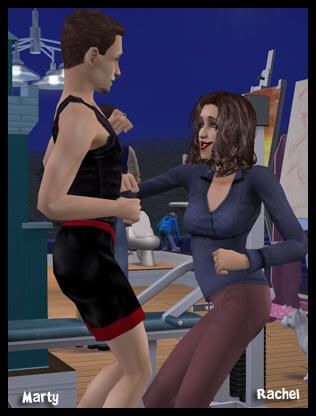 Me: You two must be in the middle of another date?


Rachel: What else would we be doing?


Me: Time is running out.


Rachel: What do you mean?


Me: Oh, sorry, nothing.






Me: Leaving?


Rachel: no.
Me; Oh, excuse me.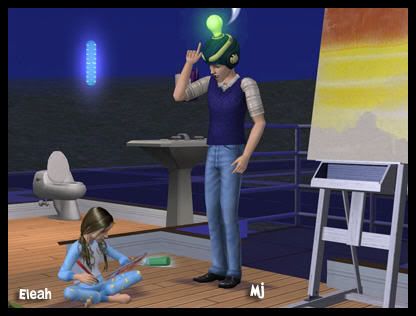 Me: MJ sure is a great brother to help Eleah with her homework.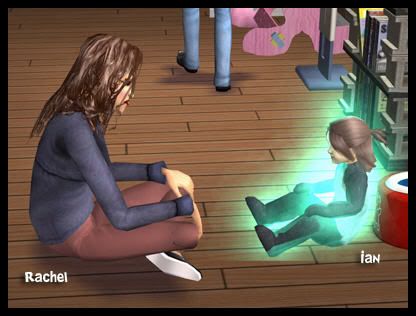 Rachel: OK, say Bottle.
Ian: Bottle.
Rachel: Great job!!!!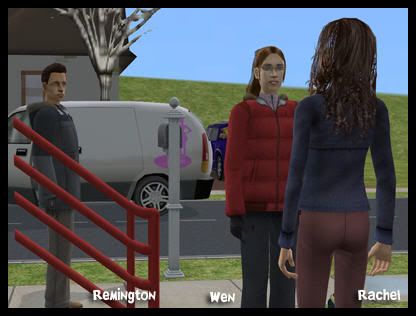 Me: Oh my, look whose back. It's the blog hog Wen!


Rachel: I invited her over. We're friends now.
Me: Oh, sorry.


Rachel: Look over there.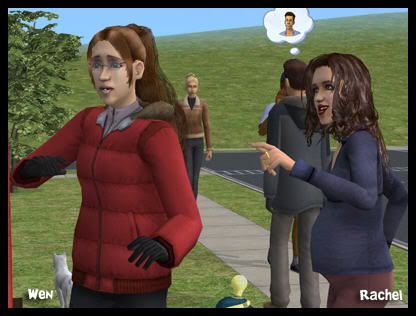 Wen: Over where?


Rachel: Hehe, you missed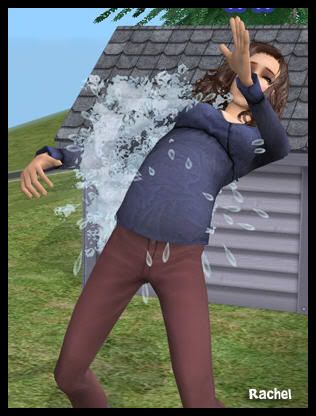 Rachel: All right you got me.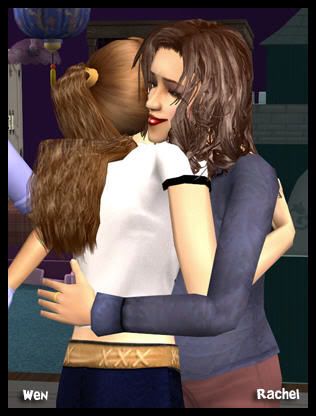 Rachel: we're still friends right?
Wen: Of Course.


Eleah: Yippee, wowie! A+!!!
Rachel: Way to go sweetie.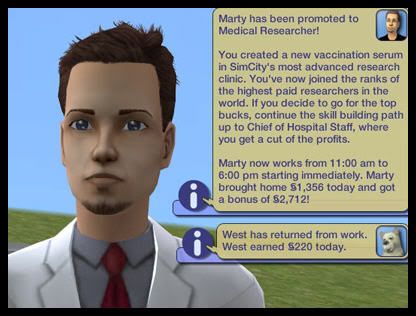 Me: Congrats Marty.
Marty: Thanks.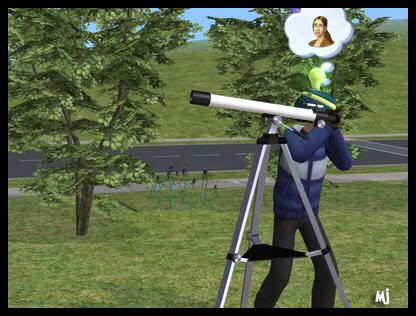 Me: MJ you realize Wen is here visiting right?


MJ: Oh, she is? No wonder I couldn't find her.


Me: Yeah and she moved. Aim it a little more that way, there you go.




Me: MJ is skilling outside in the snow a good idea? I think you should go inside.
MJ: *ignores me*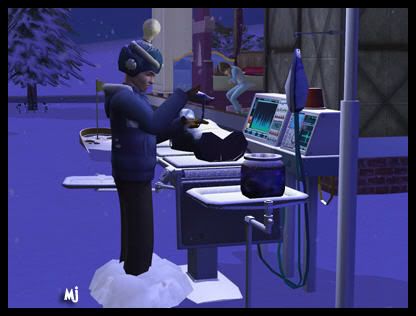 Me: OK, now seriously. Look at all that snow, go inside or I'm going to tell your mother. Where is she anyway?
MJ: On a dream date with dad.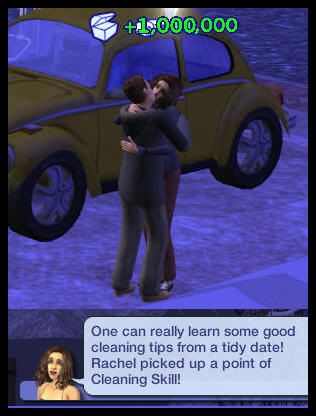 Me: Good deal.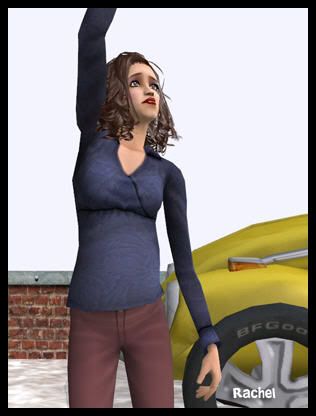 Rachel: Um you, um the baby is coming.
Me: I'm aware.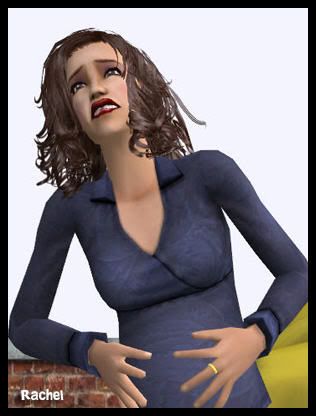 Rachel: Eeeeeeeeeeeeeee!!!!!!!!!!!!!!!!!!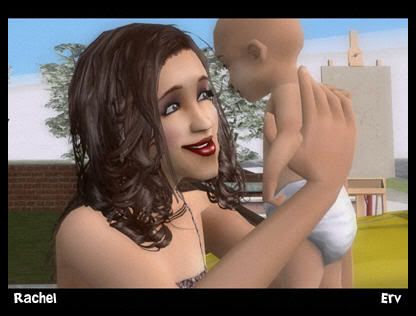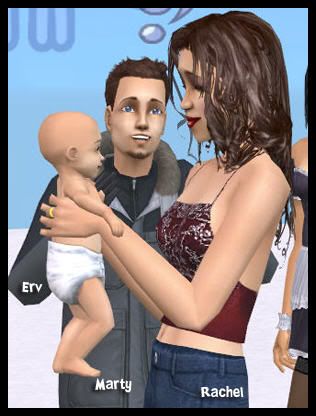 Rachel: Meet our son, Erv.


Me: Should be your last too.


Rachel: that was the plan before too.


Me: No, um he will be your last. You can't have anymore. oh and Erv is named after my dad.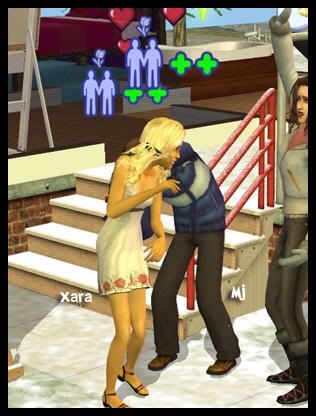 Me: looks like Xara sealed the deal.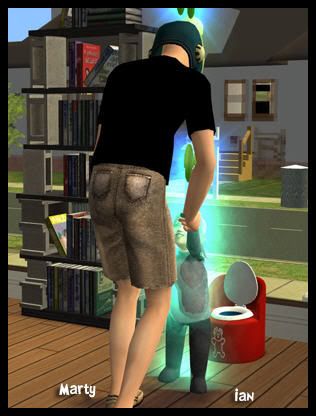 Marty: Ian it's your birthday. You've gotta hurry up and learn to walk little man.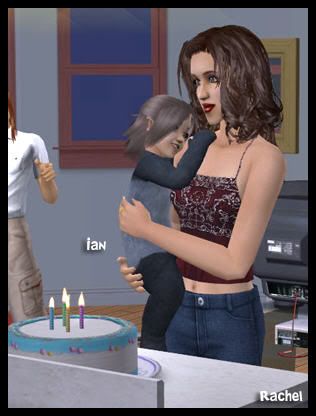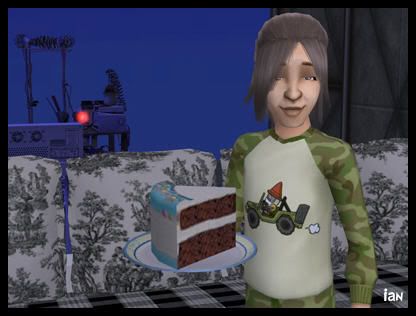 Me: That's a mighty big piece of cake there Ian! What a handsome boy too.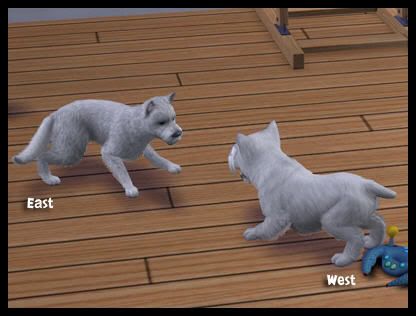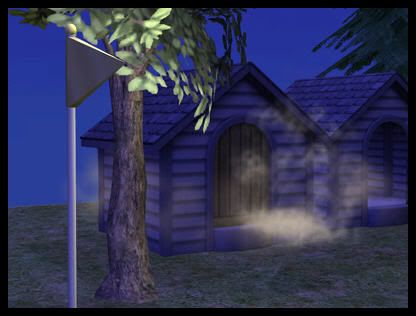 Me: Ah looks like Rachel is breeding the dogs after all.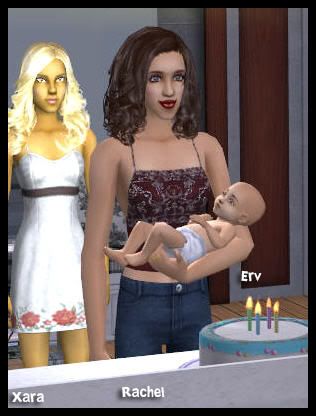 Rachel: yep and it's Erv's birthday too.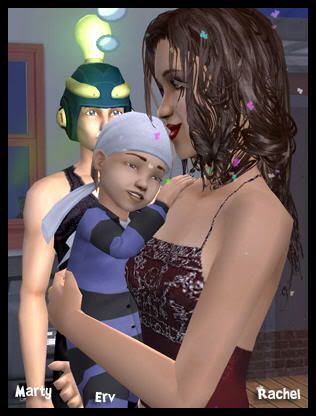 Rachel: The spitting image of Marty.
Me: I agree.


Me: Nice job Marty! So how is your dream of maxing all your skills going?
Marty: Just need creativity now.
Me: Wonderful.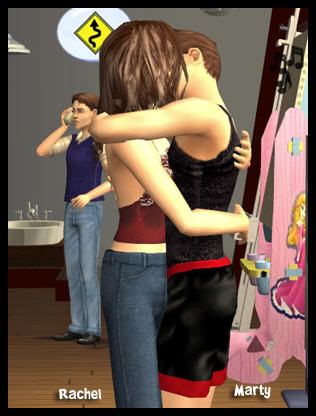 Me: Ahh, looks like yet another dream date in progress.


Me: So MJ do you mind taking care of the little ones while your parents are on dates?
MJ: Of course not. It's good practice.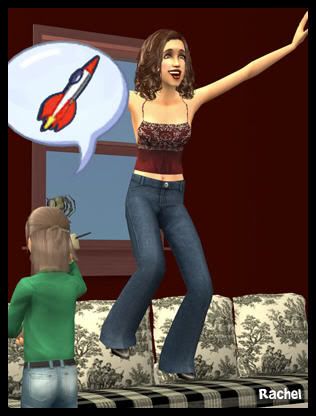 Rachel: Yippe! Oh Boy!!!
Me: What's up?
Rachel: We have gone on 29 dream dates!
Me: Holy cow. You almost doubled the number in a week! Nice!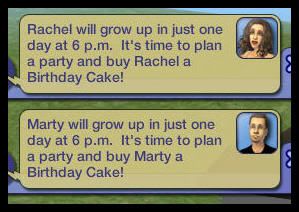 Rachel: What!?!?


Me: Yeah, that's what I was talking about before.


Rachel: But I don't want to get old.


Me: Few do.


Rachel: Will I have grey hair?


Me: Yeah.


Rachel: But you don't have grey hair?


Me: I have a few, like 20. I am only 27 though.


Rachel: *looks confused* But, but.


Me: We'll have to deal with this later.




Me: What are you doing?
Rachel: Sulking. I mean spraying the bugs in the Lemon tree, again.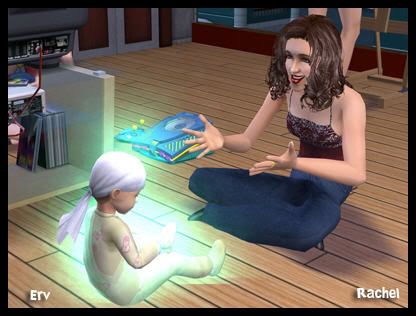 Rachel: Say momma, momma.
Erv: Daughter.
Rachel: That's weird.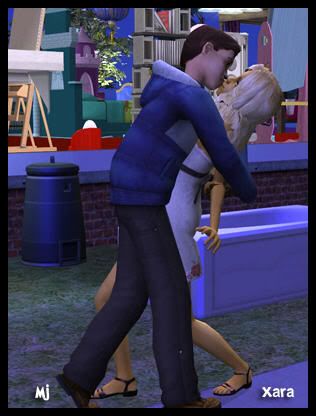 Me: Oh look whose back.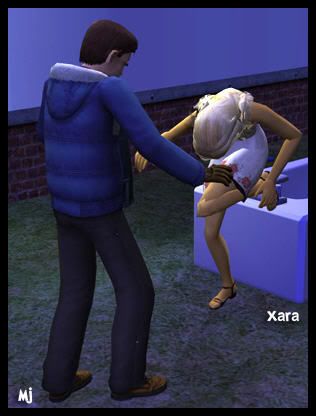 Me: All right the Ziese-Lecy's all step on their dates feet. Good thing she already loves you MJ.
MJ: No fooling.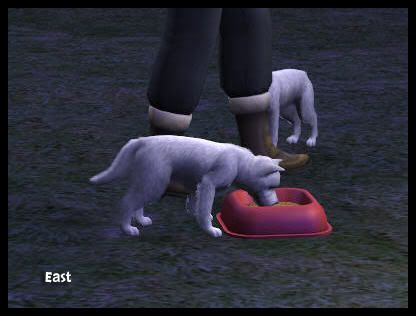 Me: Oh good East is finally eating. She's been so tired so won't eat. Darn pregnancy. No, don't stop eating, crap!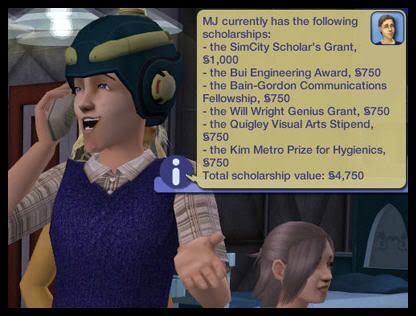 Me: Nice work MJ! Same amount as your sister Erika last week.




Well it's time to move along Rachel.


Rachel: What? What about this whole aging thing?


Me: We'll deal with it next week. Come on, we've got lots of people to see.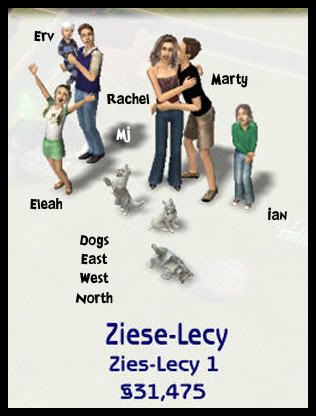 Points: (I'm going to include $ points in here from now on)
3, 2 for Ian & Erv, 1 for the $ increase.

Will I let Sim me become an elder next week? Eek, I don't know!